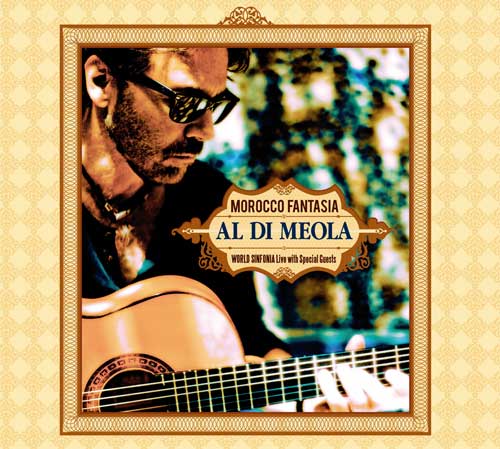 Fusion guitar master Al Di Meola has announced the release of his new album, titled Morocco Fantasia. The new recording will be in Europe on January 27, 2017.
Morocco Fantasia is a live recording of Al Di Meola's concert in 2009 at the Mawazine Festival in Rabat, Morocco. The lineup includes Al Di Meola on guitar, Peo Alfonsi on 2nd guitar, Fausto Beccalossie on accordion, Gumbo Ortiz on percussion, Victor Miranda on bass, Peter Kaszas on drums.
Also featured are special guests from Morocco: Said Chraibi on ud, Abdellah Meri on violin, and Tari Ben Ali on percussion.
Buy Morocco Fantasia