Fine Soft Day – You Are Here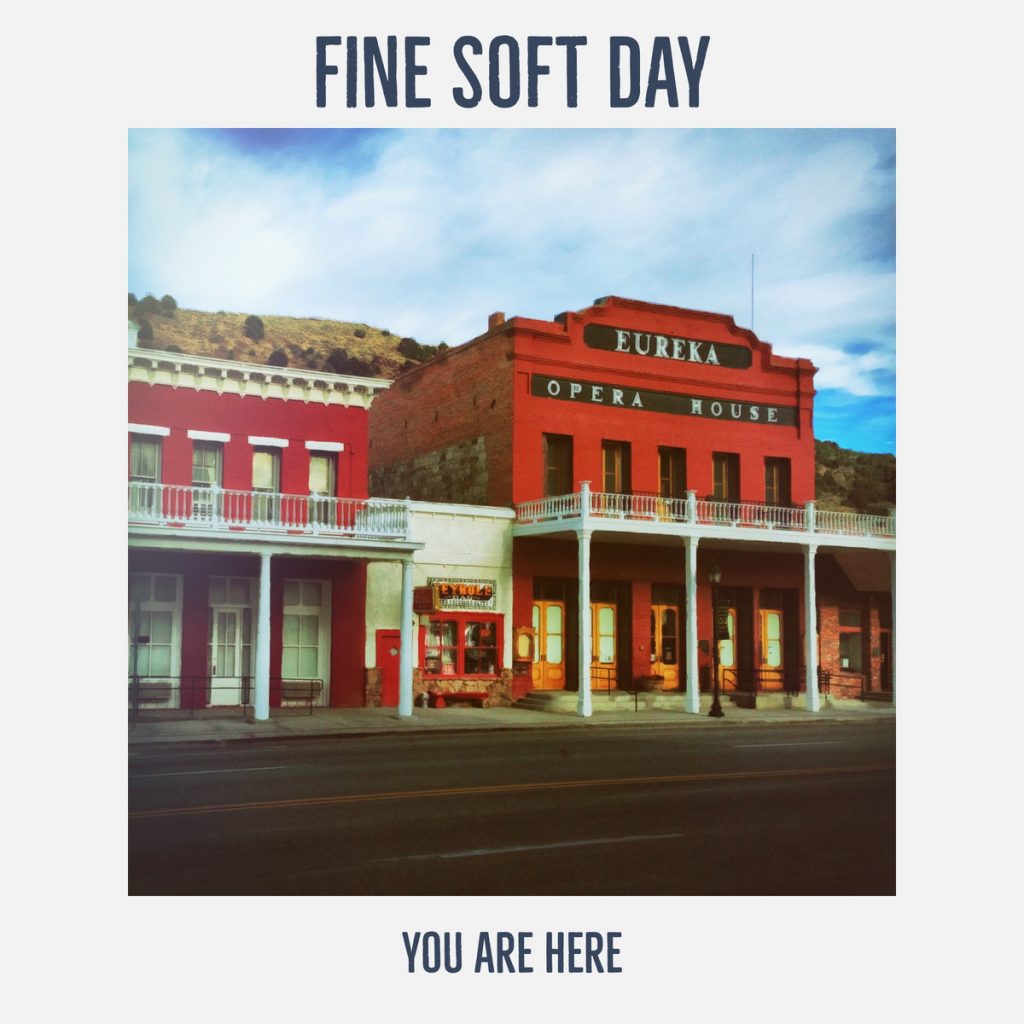 Fine Soft Day was formed on the back steps of a house in Rusholme, Manchester, UK, in the summer of 1996. Three friends, Jeff Gascoyne, on bass, violin, guitar, and vocals; Martin Hanbury, on guitars and vocals; and Mark Sweeney, on keyboards and vocals; took their drinks into the warm evening air and begin a conversation, sitting on some old stone steps. The conversation was about music, about the bands they were in, and the band they would like to be in. From this casual conversation, we were fortunate to have the birth of Fine Soft Day.
Fine Soft Day is the kind of band Genesis began as; a folk, progressive band with soft melodies and deep emotional stories of reflections on life, in general. Fine Soft Day, is a wonderful drift back to the past, when we had more time to appreciate music, for the sake of music. Time to appreciate the rhythms, the melodies, the instrumental aspects and all of the lyrics., We were not in a hurry. We wanted to listen to the music and all of its intricacies. You Are Here, is all about enjoying what you have in the here and now. This is not an album to take in the car. It is an album, to sit and listen to and appreciate in the comfort of an easy chair.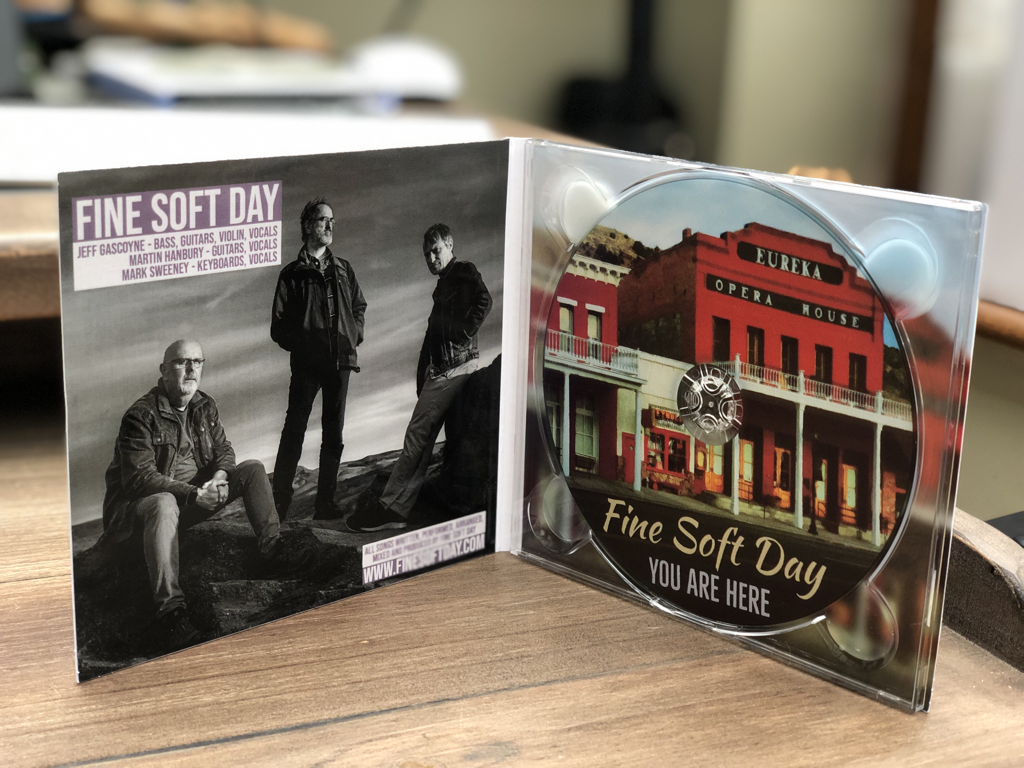 Through You Are Here, Fine Soft Day create a concept album, "surrounding hope, humanity and the weaving of time and space". You Are Here is the sophomore album for Fine Soft Day; with their debut album, Fine Soft Day released during 1998.
"River", opens the album and is its best song. The opening is full of grand, deep piano, like a Bruce Hornsby welcome. Then lead singer, Martin Hanbury sings the first lines of the album, "Within time and space, the river flowing through this place. Joins the highlands to the sea. Weaves what was, but what will be. Before this place was ever made". Hanbury's lead vocals sound like a young Phil Collins, and you cannot help get lost in the quiet, relaxing melody and rhythm of the music supporting. A wonderful opening with deep electric guitar solos reminding you of the great Steve Hackett. It is very easy to get lost and absorbed into the world created by this song. Excellent!
"Reason", brings to sound, another element of the band's strength, Mark Sweeney, singing lead on this track. He has the ability of sounding like a young Roger Waters. This track is all about,,,well reason. Where the last song had been about relaxing and just the pleasure of enjoying all that is around you, this song is about reasoning and understanding why what is around you is important and how it affects you. A good example, "We are the stones on the cold river bed. Our edges made round by the dreams in our head". The warm synthesizers and keyboards surround, while soft electric guitar sparkles like light on the swirling, cascading river described. Fine Soft Day really proves their ability to capture powerful visual impressions with these two tracks.
"Journey to Hear", has a more rocking beat, with more instruments added to the mix. Drums, deep bass, and cymbals are added to the frolicking keys and lead electric guitar riffs. A fine instrumental interlude with some great organ keyboard work and a bouncy rhythm.
"Five Songs", opens quietly with strings, then that elegant piano returns, just like a Hornsby classic. Mark Sweeney returns as lead singer on this album. Though there also seems to be some duel vocal harmony. This song would have found a rightful place on either Wind and Wuthering or just after "Ripples", or "Entangled", on Trick of the Tail. The keyboards play sounds of classic Tony Banks. More wonderful memories flow as the river of sound carries them along.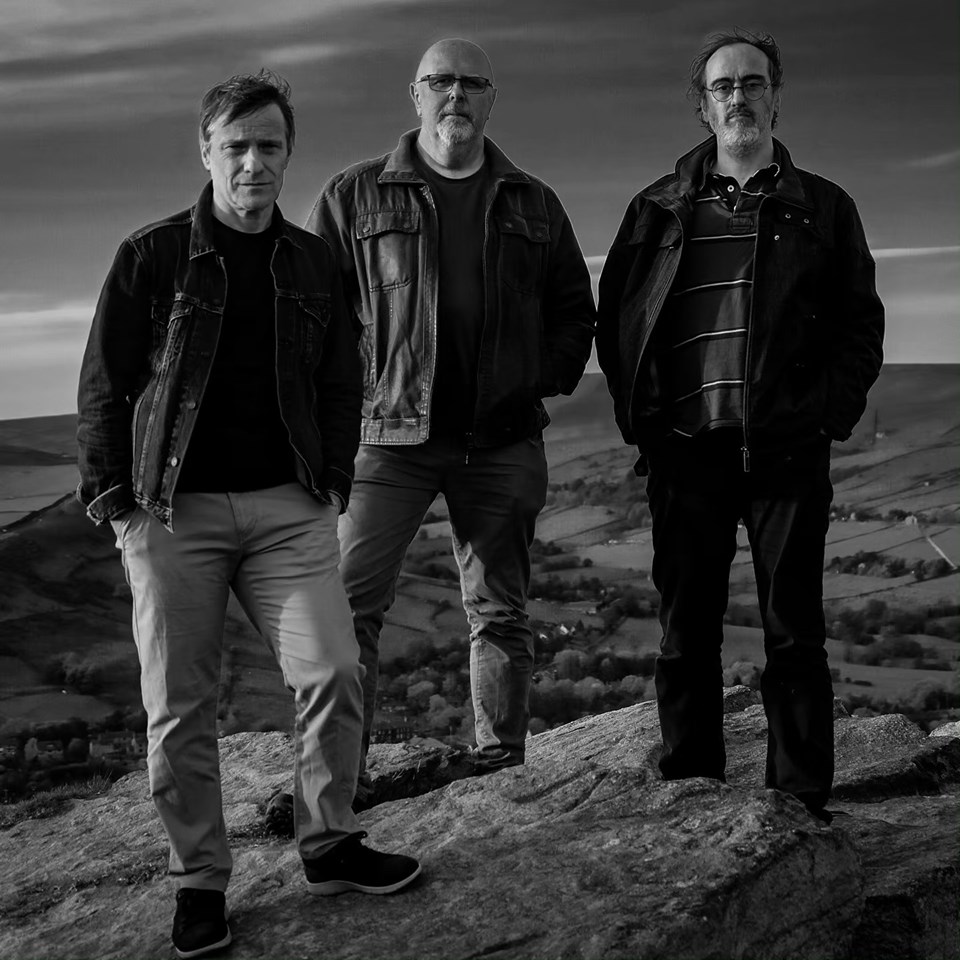 "Time Flows By", has a harder, more powerful beat and rhythm to it. The guitars, both bass and lead, make their presence known throughout the track. There is still innovative keys and synthesizer moments, but this is a great guitar and drums rocker. Martin Hanbury returns to sing the emotive lyrics.
"Roll Up the World Part 1", is part one of a two-part epic on this album. It is stunning in its clarity of voice and visually stunning guitarwork and keyboards; piano, synths and organ. Parts of the song take you to that familiar "Ripples"/"Entangled", sound from Trick of the Tail, and these moments rise to the top. It is a wonderful time to just close your eyes and let the music take you back. A wonderful epic.
"Grandfather", is a classic guitar piece of work that Steve Hackett would be proud to have authored. It is probably the second-best song on the album. Then, the singing begins with continued accompaniment from the acoustic guitar. The organ, drums and bass join in to create a wonderful picture made with music.
"Dance of the Little Lights from Nowhere", opens with soft woodland pipe or flute. Then, cymbals, piano, pounding bass, and finally electric guitar. The gallop begins and a Deep Purple like run continues with the organ playing a lead role.
"Rhyme", opens with quiet piano and soft acoustic guitar. Like something out of the early Phil Collins Genesis era.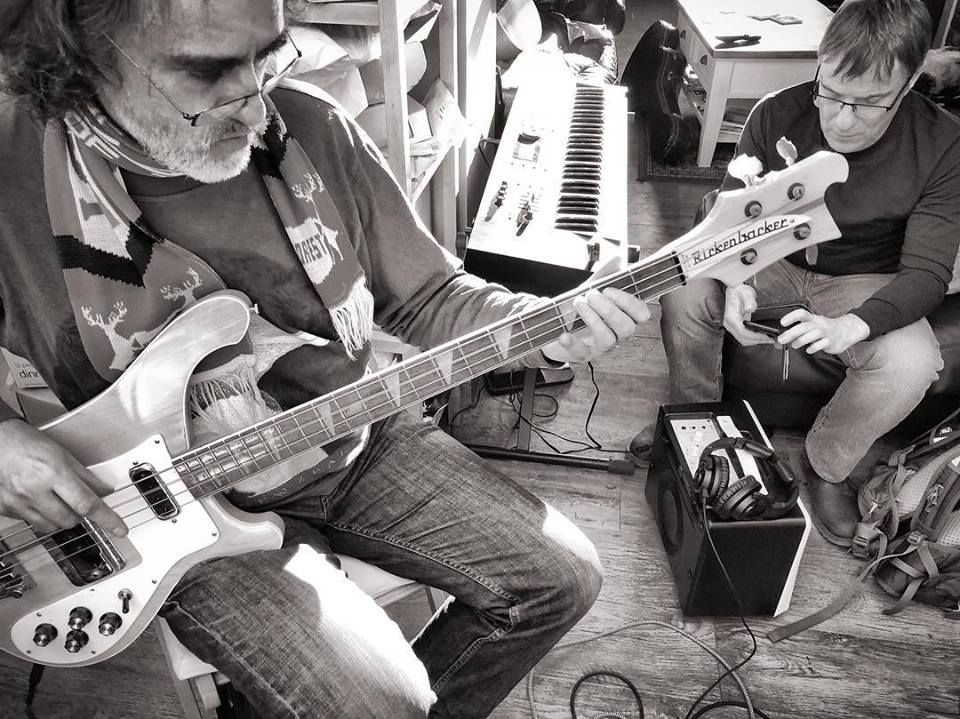 "Time is Running Out", is more of a rocker with deeper bass, drumming, and softer lead electric guitar. More of that mid – 70s Genesis sound to enjoy.
"Roll Up the World – Part 2", is the closing refrain of the epic first part. This time with deep piano and more of that Roger Waters vocal. Then, back to that Ripples theme. Please just let the keys and piano go on forever.
With 11 tracks it seems that this band was determined to both make a statement and insure some of their favorite rhythms, beats, riffs and melodies made it to a record. Having been in other bands, how long these ideas had been waiting to be recorded, now that they were free to make the music they wanted to make. After years of building families and living life they came back for the music. The music which had inspired them and which they loved from the beginning. Take a trip back with them. Bring this album home and return to the past for a while. The journey will be well worth the price.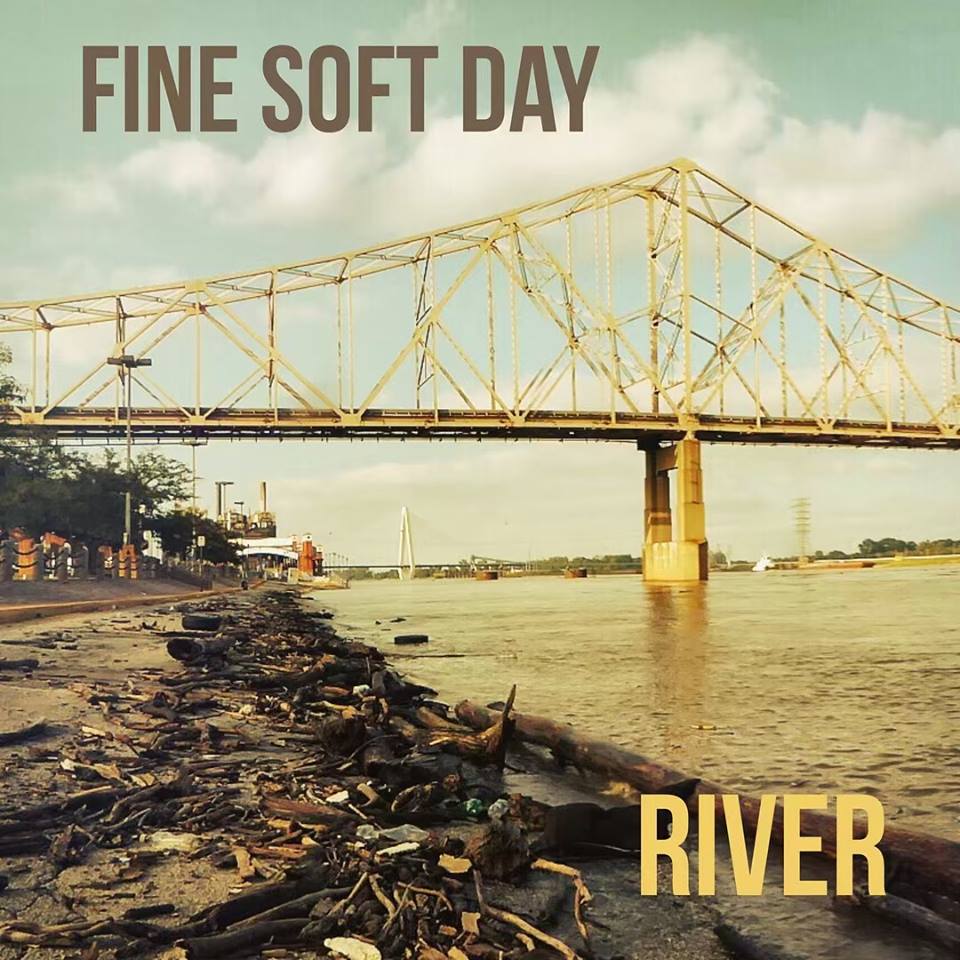 Only one way to close this review…
"After many days journey we came to a peak. Where the beast gazed abroad and cried out. We followed his gaze and we thought that maybe we saw. A spire of gold…Hello friend, welcome home".
Track List
River – 6:22
Reason – 4:10
Journey to Hear – 4:18
Five Songs – 5:45
Time Flows By – 4:19
Roll Up the World Part 1 – 14:01
Grandfather – 6:58
Dance of the Little Lights from Nowhere – 3:27
Rhyme – 4:44
Time is Running Out – 4:41
Roll Up the World – Part 2 – 14:00



Listen Now:
Smarturl.it/fsd-river
Bandcamp
Twitter
Facebook:
Instagram:
"River"
Fine Soft Day – "Roll Up the World, Part 1