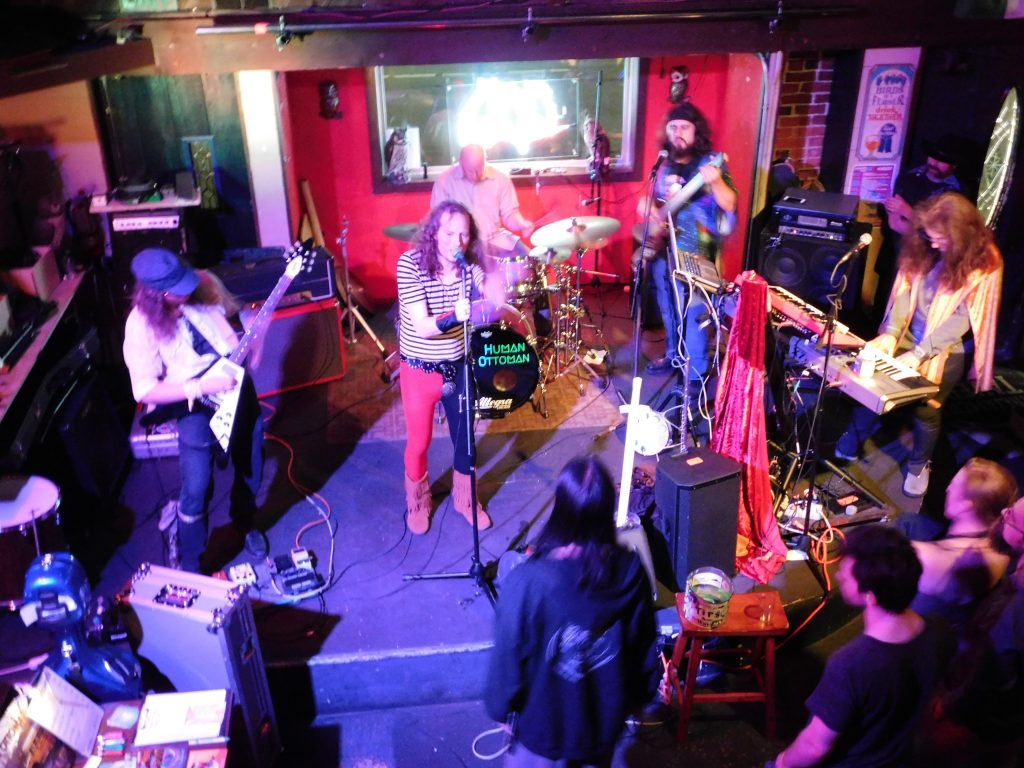 I went to The Parliament Tavern in West Seattle, Washington, on August 16th, to see Moon Letters live, after reviewing their new CD, Until They Feel the Sun. I read about their show at SeaProg 2019, Seattle's most well-known progressive music festival, and wanted to hear them live. It isn't often that you go to a show expecting to hear another great band, and get introduced to a brand-new band that takes the show to another level. The Parliament Tavern show was my introduction to the innovative polyrhythmic rock of Human Ottoman. The show was my first progressive rock concert of the year and it was wonderful.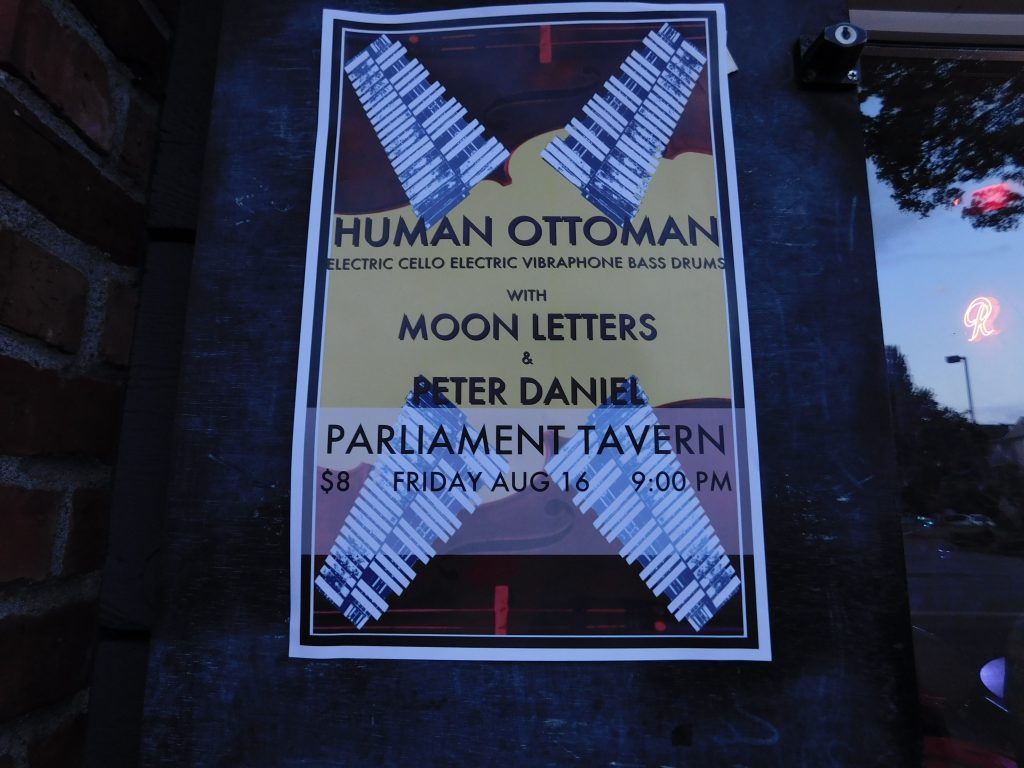 The show opened with Susan Lucia of Human Ottoman playing drums with Peter Daniel and Funk Jazz. Peter Daniel was well received and the band played some interesting jazz and funk noodling. It was great, but not the feature artists I was looking forward to hearing. Peter Daniel on saxophones from 45th St Brass had the audience warmed up well with music and commentary. It was a good show, and I'd recommend any jazz lover to search them out.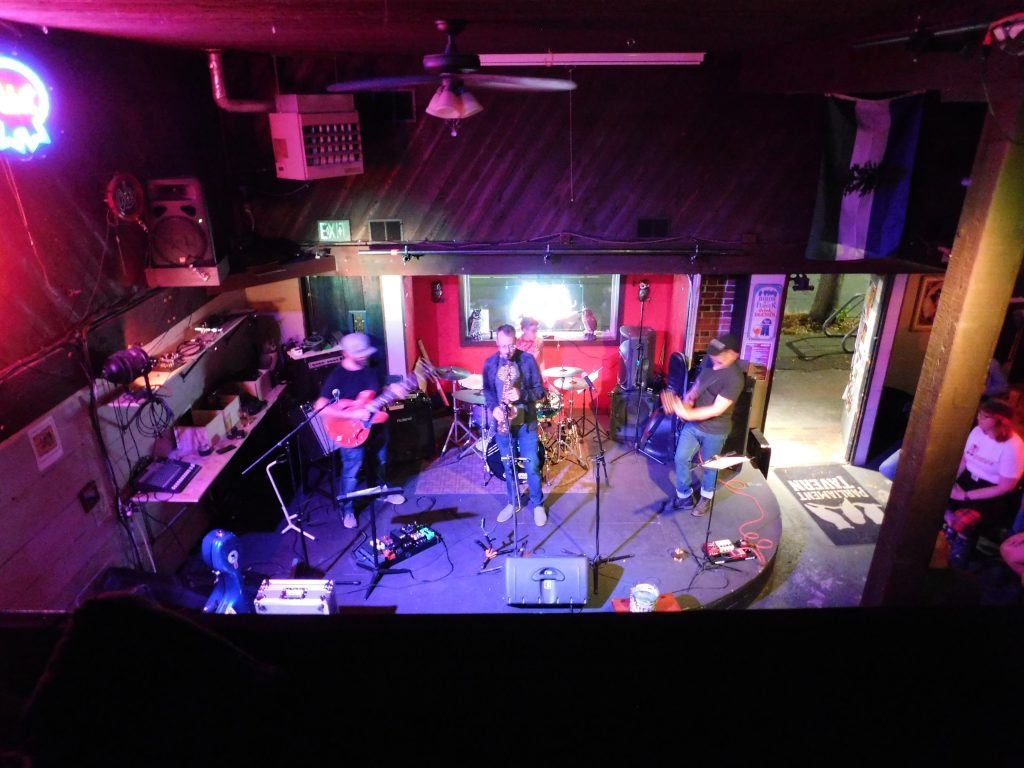 Next up was Human Ottoman. I was already impressed with Lucia's drumming with Funk Jazz, however, when Grayson Fiske rolled in that vibraphone on wheels, I knew we were in for a treat.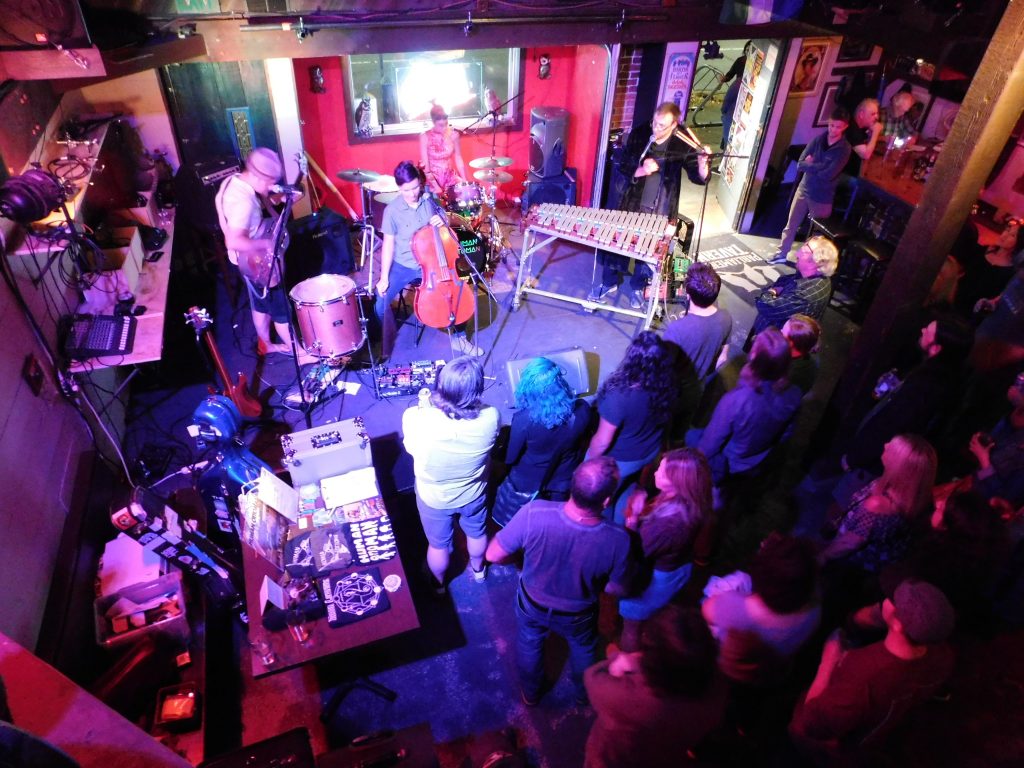 Human Ottoman is a dynamic quartet of musicians made up of Grayson Fiske, on electric vibraphone: Julian Kosanovic, on cello; David Robert Burrows, on bass: and Susan Lucia on drums; from Portland Oregon. Their music is dynamic and weird at the same time. But it is innovative and full of excitement. The band has been on a multiple city tour since releasing their new album, Rampage in August. Their music is in demand throughout the west and Mid-West. And for good reason. They often open each song slowly with vibraphone, cello and bass, then Lucia smashes the drums and they go full tilt. It is just amazing when they do.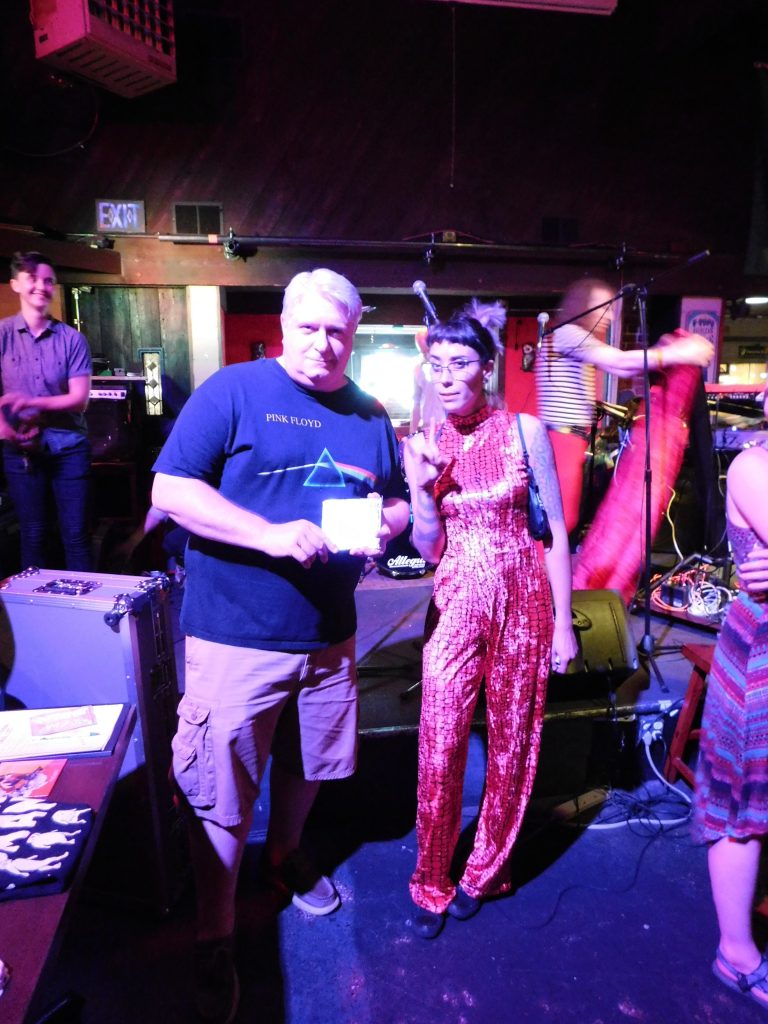 The experience is hard to describe. It is creative wow. They open with each musician playing their instrument in different directions, before Lucia seems to bang the drum for an eruption of sound to begin. Then, the band plays at rapid speed and increased volume. It is amazing how they time these eruptions and all play their instruments at peak performance, in rhythm and with melody.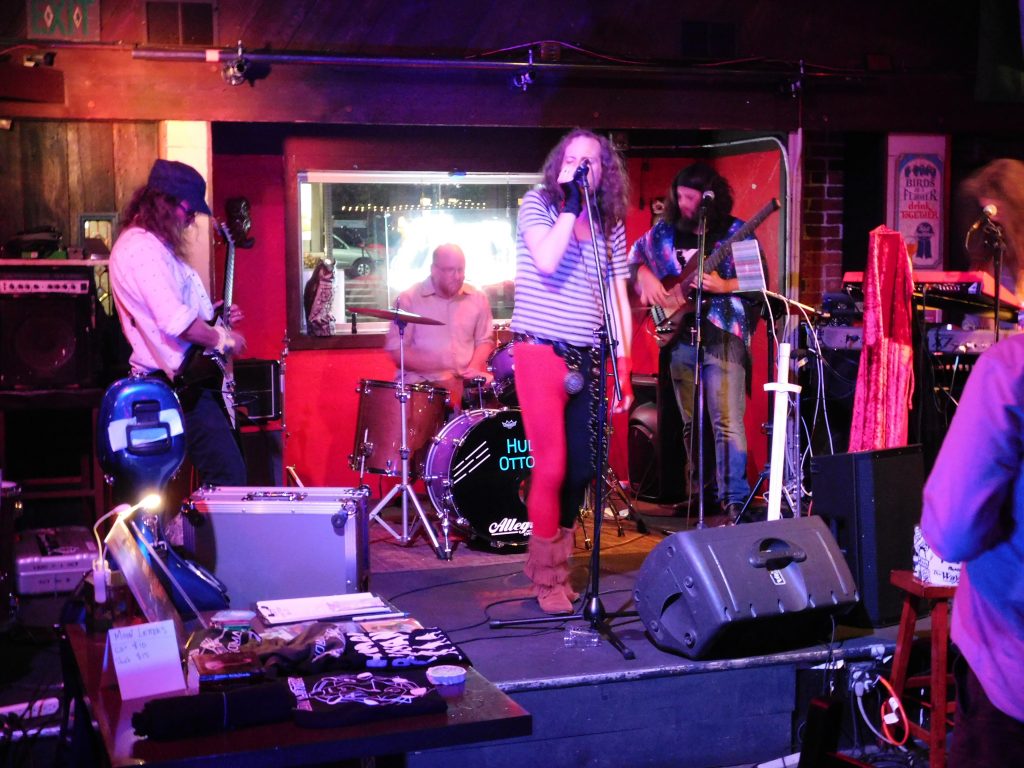 Human Ottoman played the following songs: "DoeToe", " 3(5)+4″, "Drug Anthem", "Yesterday", "Real Eyes", "construction", and "100k Lazer Cats". My favorite was "100k Lazer Cats", with Lucia playing the drums with the bow.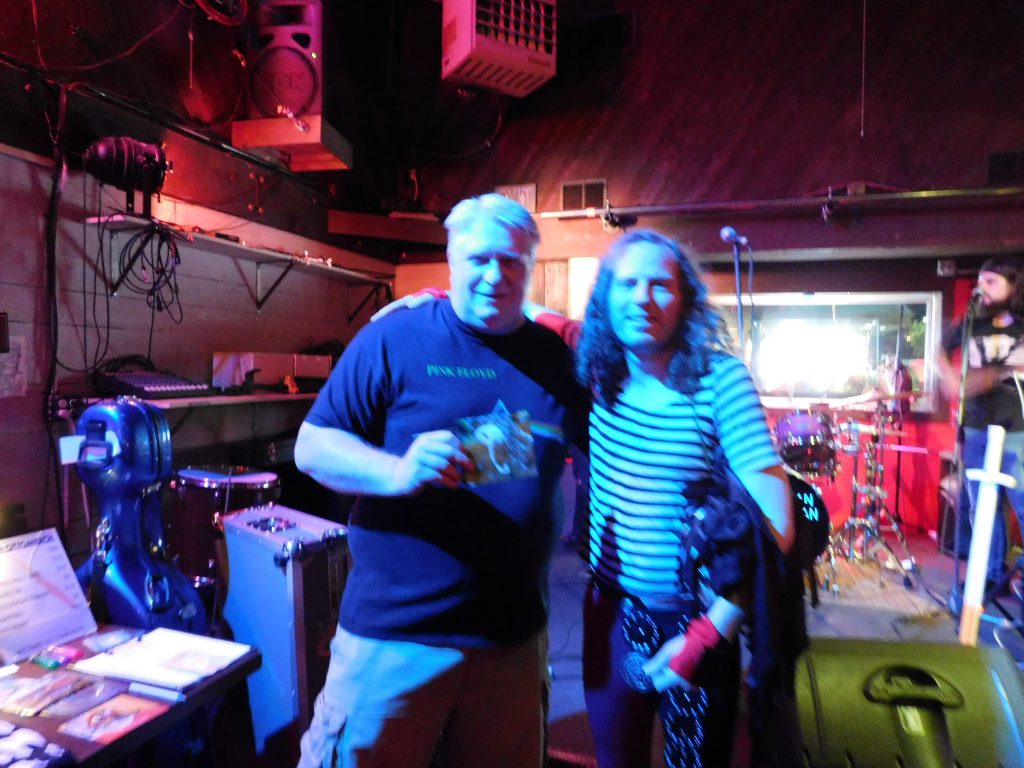 Next up, was the reason I came to the show, Moon Letters. I met with Michael Trew and some of the other band members before the show and congratulated them on their recent invitation to the Rights of Spring Festival, next year in Sarasota. An invitation to RosFest is quiet an honor for any band, but particularly hard to receive for a band in the Seattle area.
Moon Letters did not disappoint. Michael's use of the sword, reminded me of the sword used in the legendary Led Zeppelin movie, The Song Remains the Same. When he brought out the flute and played my favorite song on the new album, "Sunset of Man" I cheered loudly. The keyboards played by John Allday, were wonderful to hear live. Kelly Mynes, on drums and percussion, almost reminded me of John Bonham. I was actually afraid he would break the drums. A couple of things actually fell off the kit.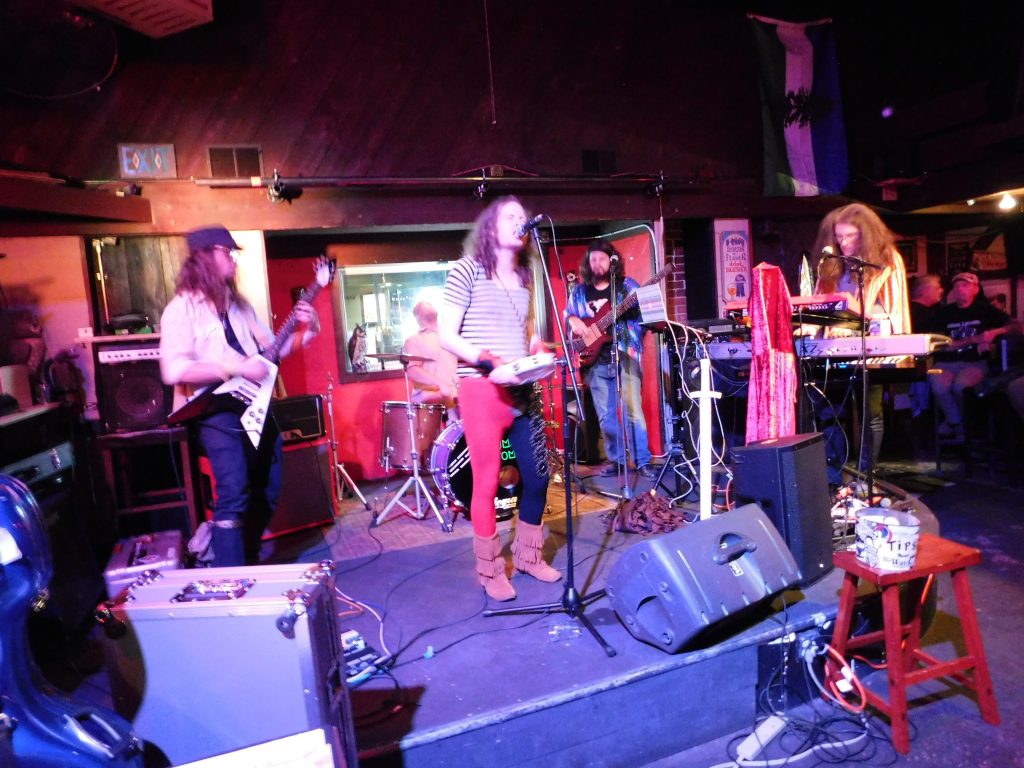 Moon Letters did a perfect job of recreating the emotion and feeling of the intimate story behind their album, Until They Feel the Sun. The set was the highlight of the evening, despite the wonderful discovery of Human Ottoman.
Fans of the band, and the progressive rock fans that will gather in Sarasota next year will be treated to a concert delivered by consummate professionals. I cannot wait until their next album; which I have heard they are already working on.
Moon Letters' set included the following songs: "Those Dark Eyes", "Sea Battle", "The Tarnalin", "The Red Knight", "Sunset of Man", "The Green Lady", "Beware the Finman" and "Gypsy", a Deep Purple cover.
Moon Letters:
https://moonletters.bandcamp.com/
Human Ottoman:
https://humanottoman.bandcamp.com/
Peter Daniel and Funk Jazz: