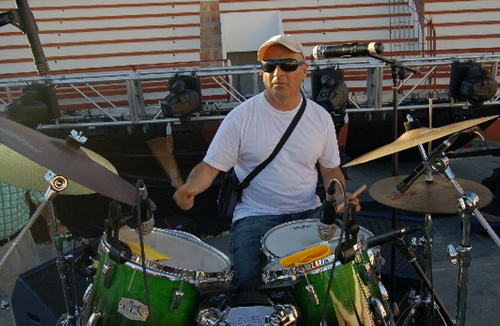 Drummer and vocalist Diego Fopiani, founder of trailblazing Andalusian progressive rock band Cai, died on April 4, 2019. He had been sick for the last few years and had stopped drumming although he still made music on the piano.
Cai was a groundbreaking progressive rock band that incorporated symphonic rock, jazz fusion and Andalusian flamenco elements. Cai released an acclaimed independent album, Mas allá de nuestras mentes diminutas in 1978.
Additional albums included Noche abierta, Canción de la primavera and a comeback reunion album titled Ocho metáforas de luz.
Read more about Diego Fopiani: Interview with Diego Fopiani