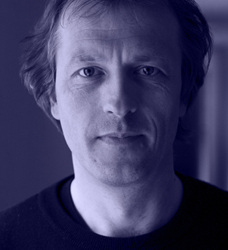 Electronic music fans can vote for their favorite German and international electronic music artists at the Schallwelle Award website.
For the fourth time, the German electronic scene orchestrates the Schallwelle awards, where the best national and international albums and artists will be honored for their particular achievements in 2011. The event takes place on March 10, 2012 at a well known location: the Planetarium of Bochum. And the lifetime achievement award for 2011 goes to and will be personally received by the special award winner.
The jury of seven will also elect the Newcomer of 2011. Votings for best albums and best artists will be combined from the jury's votes and the audience votes at 50% each. Voting is still open until January 31st 2012, online at the Schallwelle website, where each fan and lover of this genre can choose his or her favorite for 2011.
Three concerts accompany the event, this time supported by the new impressive technology of the planetarium.
Program:
– Frank van Bogaert (Belgium)
– Erik Wøllo (Norway)
– Michel Huygen – Neuronium (Spain/Belgium)
The hosts are Sylvia Sommerfeld and Stefan Erbe, who will welcome all visitors to the exclusive and atmospheric event with many renowned national and international guests from the electronic music scene.
You can vote here: voting.schallwelle-preis.de
Tickets are available for order via the website of the Planetarium of Bochum or via NRW ticket for 25 Euros plus booking fees (concessions for members of Schallwende e.V.: 22 Euros). It is recommended to book early, as only a limited number of tickets are available.