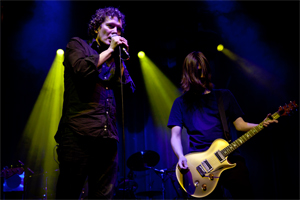 English vocalist, guitarist, songwriter and entrepreneur Tim Bowness is the focus of our interview. His band Henry Fool released Men Singing, one of the finest progressive rock albums of 2013. Tim Bowness was born November 29, 1963 and is better known as one of the founders of No-Man, a music project started in 1987 with Porcupine Tree's Steven Wilson.
Tim has released several studio albums and a documentary DVD with No-Man. He also worked with Robert Fripp, Hugh Hopper (Soft Machine), OSI and Roger Eno, and popular Italian artist Alice, amongst many others. He is currently in the band Memories Of Machines, and the Anglo-Estonian ensemble Slow Electric.
Tim also recorded the album Flame with Richard Barbieri (Porcupine Tree/ex-Japan) and co-produced and co-wrote the acclaimed Talking With Strangers (2009) for Judy Dyble (ex Fairport Convention).
In 2001, he created an online record label and store called Burning Shed along with Peter Chilvers and Pete Morga. Tim has also been involved in various other projects that are of interest to our readers.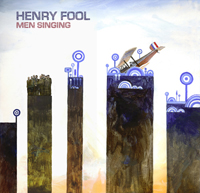 The new Henry Fool album, Men Singing, came out earlier this year. The band features members who play in various other projects. How did you put this album together?
We've written about five album's worth of material between 2001 and 2013. The difficulty has been making coherent albums out of what is a pretty diverse body of work.
Men Singing began in 2006 when we went into the studio for a weekend of recording various things live straight to tape. We produced several hours worth of music, which took us years to edit down into usable chunks (partly, because we were all so daunted by the task!). It was completed in late 2012 with further edits and overdubs from Jarrod Gosling and Phil Manzanera.
Tell us a little about the musicians involved in Men Singing.
In various line-ups, most of us have worked with one another for years. Michael Bearpark, Peter Chilvers. Andrew Booker and me have known each other since the early 1990s (though I've worked with Michael since 1985). I met Stephen Bennett in 2000 and we immediately got on well, so making music together became an inevitably.
Michael, Stephen and Andrew are also in the No-Man live band. Peter is someone I've worked with on various projects (Slow Electric, Samuel Smiles). Jarrod is in an electronic band I Monster who had a huge 'trip-hop' hit in Europe in 2002. Phil Manzanera is very well known for his work with Roxy Music, Robert Wyatt, 801, David Gilmour and many others.
Jarrod Gosling got in touch with me last year regarding his band Regal Worm. I liked his music a lot and accepted an invitation from him to sing on his new album. In return, I asked him to contribute to Men Singing.
Phil Manzanera, who I've been dealing with via Burning Shed, got involved very late on, but added some really nice guitar parts which subtly enhanced what was already there.
How would you describe the music in Men Singing?
Once completed, it sounded a little like we'd accidentally reinvented Jazz Rock!
The truth is that with the material on Men Singing we just went in and recorded music live in the studio with no preconceptions.
I guess the result has elements of 1960s/1970s Jazz Rock, Psychedelia, Progressive and Minimalist Classical music, but I think it's filtered through the band member's personalities and the forty years or so that have elapsed since the recognised heyday of some of aforementioned genres.
I noticed that the length of tracks in this album is considerable longer than the pieces on your previous recording. How did the band and its sound evolve?
On the first Henry Fool album, I'd take in an idea and the band would play it well and with character, but rarely deviate from the original riffs, rhythms or chords. As a consequence, the instrumentals were short.
With the new material the band took ideas I had into areas I couldn't on my own. They also played a lot more with dynamic possibilities and mood. It was a real collective effort. Men Singing's 14 minute tracks started off as 30 minute pieces, so there was a lot of editing done.
I hope that the album's got a nice balance between live performance energy and post-production hindsight.
The songs Stephen Bennett and I have written since the first album are also more complex musically and more detailed in terms of sound. It's partly come out of a desire to stretch ourselves, but it's all come out naturally.
Your previous album was released in 2001. It's taken 12 years for a new album. Why did it take so long?
There are three reasons mainly. The first is that we've all been involved with other projects (most of the Henry Fool band play live with No-Man, for example). The second is that although we've done a lot of writing over the years, for various reasons, we never found the right way to structure and release what had become a very diverse collection of material. The third and maybe most crucial reason was that we recorded so much music, it took months make our way through the files and edit the music down.
A fourth reason is that I've always felt that music like this works well in the classic 40 minute album format, so we took a lot of time over getting the sequencing and dynamics the way we wanted them to be.
Jarrod Gosling's artwork, which came very late on in the process, was something that I also felt tied everything together nicely.
Is Henry Fool a studio collaboration or is there also a live version of the band?
We're hoping to play live this year. We've been invited to play at the Kscope label 5th anniversary concert in July. Who'll be on stage? I'm not sure!
Although you are described as singer-songwriter in some biographies, you play guitar in Henry Fool which is essential an instrumental music project. How was this experience without vocals?
Very enjoyable. By its very nature, my voice tends to dominate what I sing on in terms of mood and style. When I write on the guitar for No-Man, it's in an unobtrusive songwriting way, whereas with Henry Fool I often write sequences that wouldn't work as songs
I'm a more accomplished and confident singer than I am a guitarist, but it's easier to be more flexible and more a part of a collective experience as a guitarist.
I think I'm a more original singer than I am a guitarist, but for better or worse, I feel more of a sense of surprise at what comes out of my guitar playing.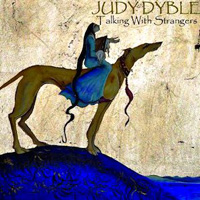 Your name and vocals appear in a new album by English progressive folk singer Judy Dyble. Tell us a little more about this project.
Judy asked me to produce an album for her in 2008. As I was busy with No-Man at the time, I asked Alistair Murphy to help out.
We co-wrote most of the material with Judy and produced the album for her. The opening piece Neverknowing and the 20 minute epic Harpsong were musically wholly written by Alistair and I, and I heavily re-wrote Judy's lyrics to fit my melodies. In other words, it was a major collaborative project.
It was a lovely experience and I'm very proud of the album. Judy's voice was as sweet as it ever was and it was great working with the likes of Folk royalty, Simon Nicol and Jacqui McShee.
One of your best known aspects is as member of British band No-Man. Are you currently working on any No-Man projects?
Yes. We did a European tour last year, which was really enjoyable and energising and I've recently been in the studio with the No-Man live band and we've already recorded about half an hour's worth of new music which will hopefully be considered for inclusion on whatever Steven and I come up with next for No-Man.
You are also involved in a business called Burning Shed? It's been described as an online label and music store. What kind of music do you work with?
We're an active label releasing albums by Daniel Cavanagh (Anathema), Lo-Fi Resistance, Hugh Hopper, Steve Jansen, Nick Beggs and others, and we also run the official online stores for Porcupine Tree, No-Man, Kscope records, Panegyric/King Crimson, Thomas Dolby, Jethro Tull and more.
Who can you cite as your main musical influences?
I think influences and what you like and listen to (inspirations?) can often be different things, although they can sometimes be the same thing.
For example, Joni Mitchell and John Coltrane are two of my favourite artists of all time, but I don't hear any of their influence on what I do. Peter Gabriel, Kevin Godley and Paul Buchanan are three of my favourite singers, but I sound nothing like them.
I also really like artists such as John Martyn, Rickie Lee Jones, Steely Dan, Can, The Flaming Lips, Lonnie Liston Smith, Kevin Coyne, Mercury Rev, Randy Newman, Beach Boys, Frank Zappa, Yes, Talking Heads, The Beatles and Lindsey Buckingham who I don't think have much (if any) bearing on my own music.
On the other hand, bands like U2 and The Doors aren't particular favourites of mine, yet I can hear their influence in what I do.
People who I'd consider both inspirations and influences would be Nick Drake, Peter Hammill, Steve Reich, Tim Buckley, David Bowie, Talk Talk, Robert Fripp, Miles Davis, Sigur Ros, Pink Floyd, John Barry, Philip Glass, Scott Walker, Rain Tree Crow, Mark Eitzel/American Music Club and Kate Bush.
How does the composition process work?
In whatever way serves the final result. Ideas can come from anyone, anywhere and at anytime.
With No-Man, for example, I can bring in a complete song that Steven develops, Steven can give me an instrumental I write lyrics and a melody for, or we can write together in the studio.
If you could gather any musicians or musical groups to collaborate with whom would that be?
I'm lucky enough to have worked with some people whose music I loved when I was growing up – Robert Fripp, Peter Hammill, Phil Manzanera, Dave Stewart, Bruce Kaphan, Ian Carr and so on – and it's still a thrill to think that I've worked with these people. That said, there are always musicians I'd like to work with.
Eberhard Weber, Philip Glass, Stephen Drozd, Jon Christensen, Brian Eno, Kate Bush, Joni Mitchell, Vudi, Brian Blade, John Cale, David Bowie, Peter Gabriel and many more people I'll probably never even meet would be on my fantasy list.
It would also be really exciting to work on full collaborative projects with people I've already dealt with like Phil Manzanera, Robert Fripp and Peter Hammill.
What guitar types and models are you playing now?
I have a Line 6 Variax and a PRS SE EG, which I usually process through a Line 6 Pod 2.0 or a Line 6 PodFarm.
What music are you currently listening to?
I listen to a lot of music a lot of the time and my passions vary massively.
At the moment, I'm going through a phase of listening to early 1970s and very recent British Jazz such as Mike Westbrook, Michael Gibbs, Troyka, Dave Stapleton and others. I'm also listening to new albums by The Flaming Lips, Mark Kozelek, David Bowie and Todd Rundgren.
What do you like to do during your free time?
Between making music,being involved with Burning Shed and having a two year old child, free time is scarce. I try and keep up my interest in music, films and literature, which leaves little time for much else.
What country would you like to visit?
Too many to mention! Out of the countries I've visited, I retain a fascination for the US. Partly because of its vastness and its phenomenal diversity of landscape and culture. I'm also very fond of Greek islands such as Skopelos and Ithaka, which have a real sense of calm and provide an ideal escape from the modern world. The ancient medinas I've visited in Morocco are fascinating in an altogether more frantic way.
When gigging abroad, former Eastern Bloc countries such as Poland, Estonia and Kiev have been great to visit due to the enthusiasm of the audiences.
What other musical projects are you involved with?
Slow Electric – A collaboration with Peter Chilvers and two Estonian Jazz musicians. We're working on a second album, which features Porcupine Tree's Colin Edwin on bass and as a co-writer.
Postcards From Space – A project with Alistair Murphy featuring Pat Mastelotto on drums and Steve Bingham on violin.
I've also written a couple of songs with James Matheos from Fates Warning/OSI and co-written some acoustic songs with White Willow's Jacob and Andrew Keeling.
Selected discography:
With Henry Fool
With no-man – Studio Albums
no-man Compilations / Other
Solo albums & collaborations
Links: