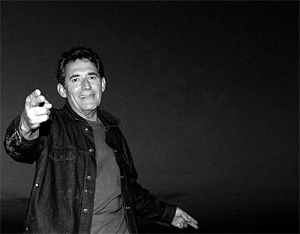 The Latin Recording Academy announced today that Spanish born singer, composer, director, producer, and actor Miguel Ríos is one of the 2013 recipients of the Lifetime Achievement Award.
Recognized as one of the pioneers of rock en español, Miguel Ríos is a phenomenal performer. His countless sold-out concerts and tours have resonated with rock music fans of all ages for more than 50 years.
In 1970, he released one of his master works at the height of the symphonic rock movement, "Himno de La Alegría" ("Hymn of Joy"), which featured an extract of Beethoven's ninth symphony. The recording has sold more than 3 million copies worldwide and hit the No. 14 spot on the Billboard Hot 100.
Miguel Rios released an essential progressive rock theme album titled "La Huerta Atómica" (Polydor, 1976), translated as the Atomic Orchard, very critical of nuclear weapons, that reached cult status in Korea and Japan. Rios released a second progressive rock concept album titled "Al-Andalus" (Polydor, 1977) which focused on Andalusian rock.
In 1982, Miguel Rios released a double-live album of his Rock & Rios concert, selling more than 450,000 copies in less than one year. The recording is regarded by music critics as one of the most important works of modern Spanish rock.
Rios has participated in numerous benefit concerts and received countless awards, distinctions and commendations throughout the Spanish peninsula.