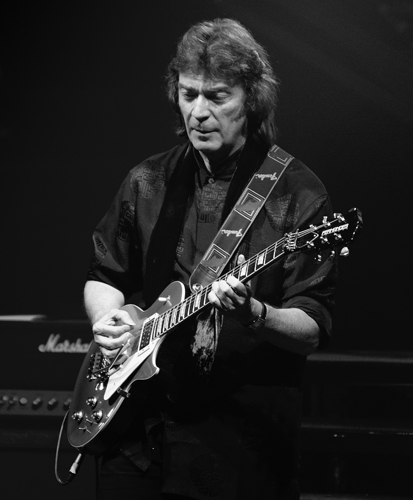 British guitarist Steve Hackett is an eclectic musician who has performed innovative progressive rock, blues, folk, pop and classical music. He's best known as the guitarist for the rock band Genesis. Steve Hackett joined Genesis in 1971, replacing Anthony Phillips. Hackett participated in the most iconic Genesis albums, during the band's golden progressive rock era: Nursery Cryme, Foxtrot, Selling England by the Pound, The Lamb Lies Down on Broadway, A Trick of the Tail, and Wind & Wuthering. Steve Hackett left Genesis in 1977 and has had a successful career since then.
His solo albums include a wide range styles, from progressive rock to classical, jazz, blues and pop. Since 2012 he has been delighting international audiences with his outstanding Genesis Revisited Projects. He talks to Progressive Rock Central's Angel Romero about his current activities and distinguished career.
In 2012 you released a double album titled Genesis Revisited II. What led you to record new versions of Genesis songs?
I wanted to expand on the originals and in some cases fully orchestrate them, whilst remaining true to the spirit of them. I have always loved the early music we did together.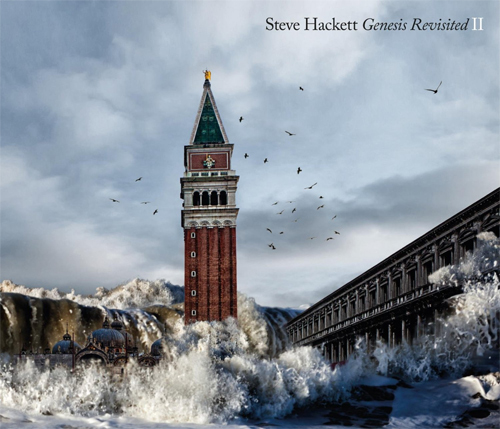 Genesis Revisited II features an impressive lineup of musicians and vocalists. How did you find all these artists?
Some were friends. They were all sought out because I felt their voices and playing suited the material.
Peter Gabriel's vocals in the original versions were memorable and I wasn't sure if the new vocalists would work out, but after I listened to them several times, I really liked them. Did you get any feedback about the vocalists you used?
Yes, It was very positive. So many different styles with such a huge team. People found the different approaches both enjoyable and intriguing.
Since 2012 you've been touring, presenting Genesis Revisited II and released two live albums. Why two live albums?
Hammersmith has a different atmosphere to the Royal Albert Hall, plus we had a different line up of guests and the set list was altered.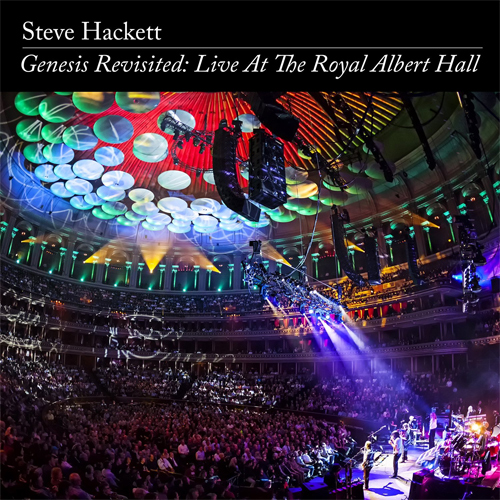 On Genesis Revisited: Live at the Hammersmith there is a striking version of 'The Lamia' where you present exquisite interplay with fellow guitarist Steve Rothery. Will you be collaborating with him in other projects?
It was enjoyable to play with him. Yes I'm already on his new album The Ghosts of Pripyat. It's likely we'll work together again in the future.
Do you change the musical selection and delivery depending on the venue or even the country?
We have some songs which come and go from the set, depending on time constraints imposed by some venues, so it has to be flexible.
Now that you have worked with a new set of great musicians and vocalists, are you planning to record new material or new versions of older material?
Not at present, but there will be 5.1 mixes of some of my early albums out next year. I've also just finished recording a new solo album, which I'm very proud of.
Did you ever consider 'revisiting' the music of other iconic progressive rock groups?
I have played other people's tunes. For instance on the Tokyo Tapes there's a huge mixture of music from the team members' pasts. Occasionally on an album I have played other people's music, from Bach to Blues and beyond… but in the main I play my own songs.
You probably get asked this question all the time, but here it goes. Is there any chance of a Genesis reunion? Or a collaboration with some of your former band members?
Possibly… My door is open but there are no plans at this time.

Aside from rock, blues and classical, are there any other musical traditions that interest you?
Yes, a lot of music fascinates me, from Mugham to African, from Indian to Australian Aboriginal. My forthcoming album contains many of these influences.
Something that always intrigued me was the cruelty of pop music critics towards progressive rock. Why do you think they disliked progressive rock so much?
It was the case because of a backlash against experimental music. But now progressive music is popular again.

Are there any specific guitarists that inspired you to play guitar?
I was originally inspired by people like Brian Jones and also of course Andres Segovia. I was recently sad to hear of the passing of both Gary Moore and Paco de Lucia who both played with a fiery passion.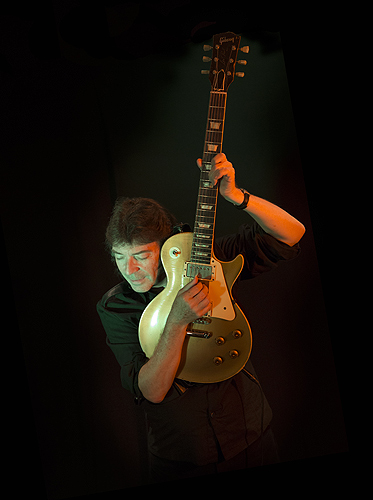 What guitar types and models are you playing now?
I play the Gibson Les Paul and the Fernandes Burny. For acoustic I prefer the Yairi nylon.
Do you keep most of your previous guitars?
Yes I keep most guitars.
Is there an all-time favorite guitar?
My all time favorite guitar is my Zermaitis twelve string.
What guitar effects do you use?
I use a Sans-Amp for distortion and Analog Man's Beano Boost.
What music are you currently listening to?
I enjoy Muse and also Joe Bonamassa. I always love listening to classical music too. Malik Mansurov on the tar is amazing… Music from everywhere around the works fascinates me.
Where do you live now?
I love in west London near the river.
What do you like to do when you have some free time?
I love to walk. I'm also an avid reader of books.
What new projects are you working on?
I've just finished a new album and I'm currently preparing for the next leg of my tour.
Thank you so much.
Many thanks Angel.
Discography:
Nursery Cryme, with Genesis (1971)
Foxtrot, with Genesis (1972)
Selling England by the Pound, with Genesis (1973)
The Lamb Lies Down on Broadway, with Genesis (1974)
Voyage of the Acolyte (1975)
A Trick of the Tail, with Genesis (1976)
Wind & Wuthering, with Genesis (1976)
Please Don't Touch (1978)
Spectral Mornings (1979)
Defector (1980)
Cured (1981)
Highly Strung (1982)
Bay of Kings (1983)
Till We Have Faces (1984)
Momentum (1988)
Guitar Noir (1993)
Blues with a Feeling (1994)
Watcher of the Skies: Genesis Revisited (1996)
A Midsummer Night's Dream (1997)
Darktown (1999)
Sketches of Satie, with John Hackett (2000)
Feedback 86 (2000)
To Watch the Storms (2003)
Metamorpheus (2005)
Wild Orchids (2006)
Tribute (2008)
Out of the Tunnel's Mouth (2009)
Beyond the Shrouded Horizon (2011)
Live Rails (2011)
A Life Within A Day, with Chris Squire (2012)
Genesis Revisited II (2012)
Genesis Revisited: Live at Hammersmith (2013)
Genesis Revisited: Live at the Royal Albert Hall (2014)
Biography:
Sketches of Hackett by Alan Hewitt, Wymer Publishing, 2009
Videos:
Fire & Ice
Once Above a Time
Spectral Mornings
Tokyo Tapes (Live in Japan)
Bremen Broadcast: Musikladen 8th November 1978
Hungarian Horizons (Live in Budapest)
Somewhere in South America: Live in Buenos Aires