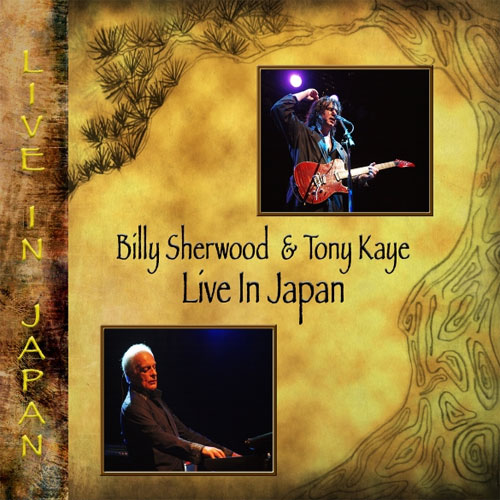 Multi-instrumentalist Billy Sherwood, the current bass player in the rock band Yes and former Yes keyboardist Tony Kaye have released "Live In Japan". The set includes 2 CDs and 1 DVD.
Tony Kaye was an original founder member of Yes and re-joined the band for the extremely successful 90125 post-progressive rock era that produced the AOR hit Owner of a Lonely Heart. "Live in Japan" includes the duo playing songs from their careers including various Yes hits.
"Really looking forward to the release of our CD/DVD!" says Billy Sherwood. "It was very special for us to go to Japan and play these songs. We're both very excited to now be able to share the experience with everyone!"
The DVD is NTSC Region 0 – playable worldwide and has the same track list as the CDs, plus behind the scenes tour videoclips.
Disc One
1. Confess
2. Together We Are
3. Cut the Ties
4. Time and a Word
5. I Could
6. Red Light Ahead
7. Fireworks
8. Your Move
9. Owner of a Lonely Heart
Disc Two
1. I Am Waiting
2. Tony Kaye Solo
3. The Other Side
4. Wondrous Stories
5. Man Over Bored
6. The More We Live
7. No Way We Can Lose
8. Say Goodbye
9. Roundabout