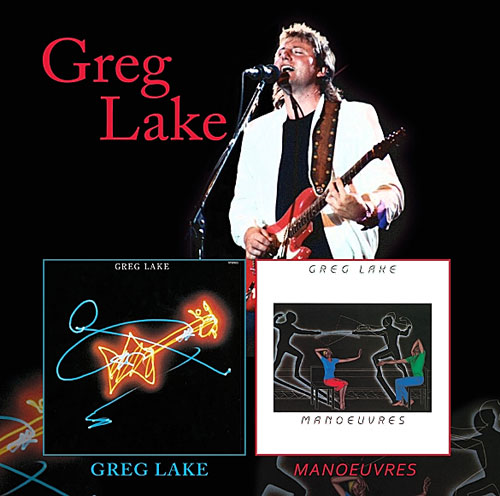 Greg Lake – Greg Lake / Manoeuvres (Creative Musical Arts, 2015)
Greg Lake, the memorable vocalist and bassist for King Crimson and Emerson Lake and Palmer, moved away from progressive rock in the 1980s. He recorded two albums, Greg Lake (1981) and Manoeuvres (1983) that feature 1980s-style AOR rock, hard rock and pop, with the typical reverberating pounding drums of the era.
Both albums are now available, remastered, as a two-disc set. The best part of the songs on Disc 1 are the guitar solos by the great Gary Moore (who passed away in 2011). Disc 1 has three bonus tracks that feature members of popular rock band Toto.
Disc 2 includes a great progressive rock song, "I Don't Know Why I Still Love You" that has an Emerson Lake and Palmer feel, including majestic electric organ and synths by Tommy Eyre, fretless bass by Tristram Margetts and grand percussion by Ted McKenna. This band had a great potential as a progressive rock act, but the early 1980s was a cruel era for progressive rock in the UK.
The CD booklet includes extensive liner notes and interviews with Greg Lake.