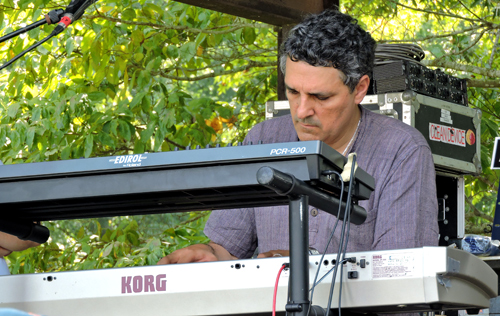 Carlos Plaza, leader and main composer of acclaimed European progressive symphonic roc band Kotebel has launched "Phaedrus Music Journal," a digital magazine dedicated to Art Music in general and progressive rock in particular.
Phaedrus is much more than a digital magazine. It will offer its subscribers original music that will only be available through the journal. The music will not be available for sale anywhere else and subscribers will be able to download it in several formats, including lossless.
Phaedrus will also release a CD compilation – in carefully designed digipack – called "Phaedrus Music", with a collection of the original works published in the previous six issues. On average, Phaedrus will release 2 albums a year, only for its subscribers, at no additional cost, not even shipping.
"I want to take advantage of the fact that technology now allows the creation of very specialized niches, with enough critical mass to make projects economically viable," says Carlos Plaza. "I want to offer high quality content, for exclusive and demanding fans that appreciate the kind of music that I have been writing for the past 16 years."
In addition to original music, the journal will have sections such as:
"Analysis of the Classic of the Month" – detailed analysis of progressive rock master works. Issue # 1 starts with a detailed analysis of "Close to the Edge".
"Kotebel Corner" with rarities, unreleased material, access to live video streaming of rehearsals, etc.
"Article of the Month," covering a wide range of topics
"Recommendation of the Month," based on a very simple principle: if you like the music of the artists featured in Phaedrus, you will probably like the music that they like.
Subscription starts as low as 2.83 € a month for a semester subscription.
You can learn all about Phaedrus at www.phaedrus.es