Philadelphia-based band iNFiNiEN has released Light at the Endless Tunnel, one of the most exciting progressive music albums in recent months. Their remarkable mix of progressive rock, fusion and world music attracted our attention so here is more about the band.
 How and when was iNFiNiEN formed?
In the fall of 2004, we were roommates and we jammed, which led to us writing songs. Our first gig was at a benefit concert at the World Café live in December 2004. We played our only two songs we had at the time.
What does the band name iNFiNiEN mean?
iNFiNiEN is a made up term from the book "An American Mystic" by Michael Gurian. The full-term was "Homo Infinien" which, in the context of the book, is representative the next evolutionary step of humans.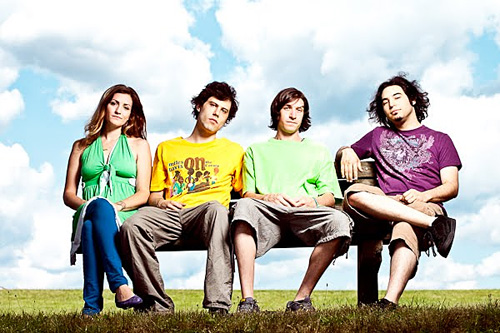 What do you consider as the essential elements of your music?
Polyrhythms, jazz harmony, progressive song structures, thoughtful and socially-conscious lyrics, driving bass grooves, exotic tonalities
Who can you cite as your main musical influences?
Farmers Market, Secret Chiefs 3, Mr. Bungle, John Zorn, John Coltrane, Meshuggah, Sun Ra, Ali Farka Toure, John McLaughlin, Veena Sahasrabuddhe, Jaco Pastorius, and many, many more (too many to name)
How long has the band been around?
12.5 years
Tell us about your first recordings and your musical evolution.
We discovered our own sound by jamming together. We recorded our jams and arranged our favorite parts into songs. As we went along, we were aiming to evoke visual impressions in the listeners. Our intention was to go beyond genre. There was also a psychedelic influence, without question. ; )
Your sound has elements of progressive rock, world music, jazz and beyond. How do audiences react to your music?
We've been very pleasantly surprised that the majority of our live audiences have viewed it as a breath of fresh air. People have given us a lot of positive support. Some find it "too complicated", but for the most part, audiences really appreciate our approach.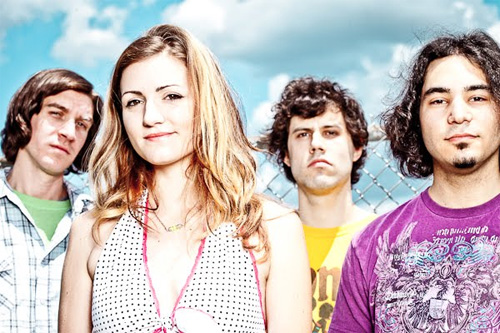 Despite all the media outlets available, most of the music that is played currently by mass media is pop or hip hop. How do you get your music out there?
When playing live, we try to associate with bands who are similar (sometimes hard to find). Online we try and reach out to the progressive and indie music communities or anyone who we think would appreciate it. Since it's only the four of us trying to get PR for the band, our total reach is pretty limited.
What musical instruments do you use?
Our live set up is drums, bass, guitar, and keyboard. On recordings, we've used oud, saz, sitar, bulbul tarang, tabla, organ, exotic percussion sounds, and some Moog.
And what effects do you use?
Guitar: whammy, ambient delays, and reverb
Bass: volume swell, chorus pedal, octaver
Keyboard: sounds including clav, Wurlitzer, Rhodes, some pads, etc.
How's the current progressive music scene in your area?
The Tri-state area's progressive scene is pretty vital. And we've been lucky to play with such bands as Consider the Source, Kayodot, Reign of Kindo, Tea Club, Out of the Beard Space, and many others.
If you could gather any musicians or musical groups to collaborate with, whom would that be?
We don't have a good answer for this question. On a related note our guitarist Matt Hollenberg has actually been playing music for John Zorn, one of his heroes and main influences, for the last two years in the organ trio Simulacrum with John Medeski and Kenny Grohowski.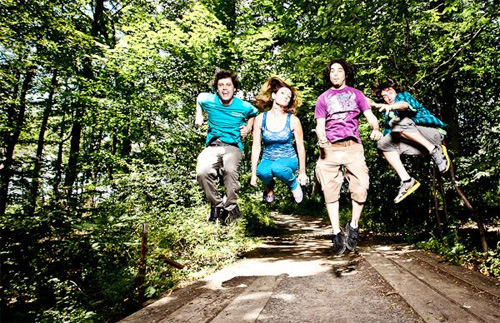 Do you have any upcoming projects to share with us?
We have some things in the works. Stay tuned.
Discography:
How To Accept (2006)
iNFiNiEN (2009)
Light at the Endless Tunnel