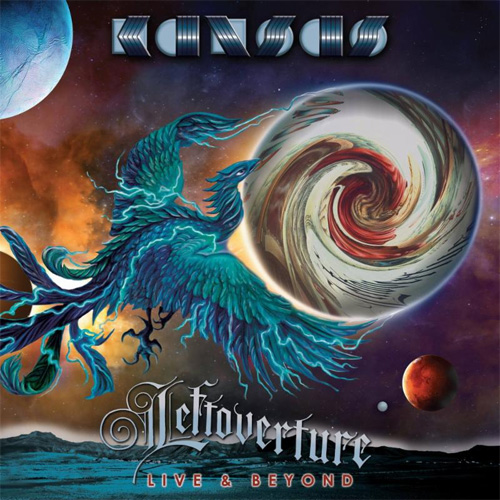 American progressive rock and AOR band Kansas has announced the release of Leftoverture Live & Beyond (Inside Out Music). The album is scheduled for release November 3, 2017.
This is the first live album since 2009. It contains nineteen songs selected from twelve shows recorded during Kansas' Spring 2017 Leftoverture 40th Anniversary Tour. The selection includes classic rock hits, new songs from 2016's studio album "The Prelude Implicit," and concludes with the "Leftoverture" album performed in its entirety.
The album will be available as a double CD digipak, four 180 Gram Vinyl boxed set, and digitally.
Leftoverture Live & Beyond Track Listing:
1.) Icarus II
2.) Icarus
3.) Point of Know Return
4.) Paradox
5.) Journey from Mariabronn
6.) Lamplight Symphony
7.) Dust in the Wind
8.) Rhythm in the Spirit
9.) The Voyage of Eight Eighteen
10.) Section 60
11.) Carry On Wayward Son
12.) The Wall
13.) What's on My Mind
14.) Miracles out of Nowhere
15.) Opus Insert
16.) Questions of My Childhood
17.) Cheyenne Anthem
18.) Magnum Opus
19.) Portrait (He Knew)