Progressive rock musicians Tony Levin, Markus Reuter, Pat Mastelotto plus David Cross will be touring Latin America in 2018. The celebrated progressive music artists will perform in Brazil, Argentina, Chile, Uruguay, Costa Rica, El Salvador, Mexico, Peru, Bolivia and Guatemala. For David Cross, these will be his first live concerts ever in Latin America outside of Brazil, where he recently played with local progressive group Dialeto.
David Cross is the well-known violinist from King Crimson between 1972 and 1974. Stick Men features virtuoso touch-style guitarist Markus Reuter, drummer Pat Mastelotto and Chapman Stickist Tony Levin.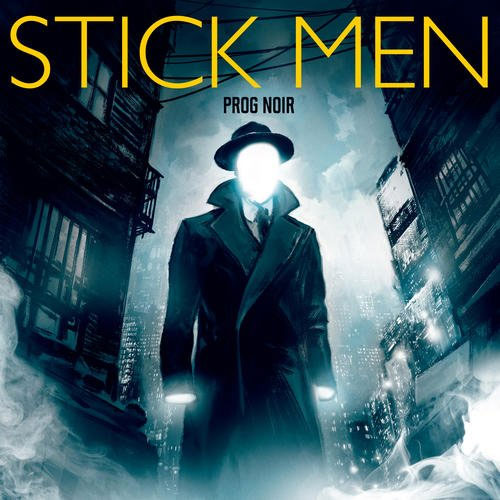 Stick Men's most recent album is Prog Noir. David Cross's most recent collection is Being Cross and the double album Midori where David and Stick Men first collaborated.
Tour Dates
Aug 24, Fri – São Paulo, SP, Brazil (Club Carioca)
Aug 25, Sat – Niteroi, Rio De Janeiro, RJ, Brazil (Teatro Municipal) 2 shows
Aug 28, Tue – San Miguel de Tucumán, Argentina (Teatro Alberdi)
Aug 30, Thu – Mar Del Plata, Argentina (Teatriz)
Aug 31, Fri – Buenos Aires, Argentina (ND Teatro)
Sept 1, Sat – Rosario, Argentina (Vorterix)
Sept 3, Mon – Montevideo, Uruguay (Las Trastienda Club)
Sept 5, Wed – Cordoba, Argentina (Teatro del Libertador San Martín)
Sept 6, Thu – Santiago, Chile (Teatro Nescafé de las Artes)
Sept 8, Sat – Lima, Peru (Teatro Municipal)
Sept 13, Thu – Santa Cruz de la Sierra, Bolivia (Teatro Centro Boliviano Americano)
Sept 14, Fri – La Paz, Bolivia (Teatro 16 de Julio)
Sept 18, Tue – Guatemala City, Guatemala (Teatro Lux)
Sept 19, Wed – San Salvador, El Salvador (venue TBA)
Sept 20, Thu – Escazú, San José, Costa Rica (Jazz Café)
Sept 23, Sun – Mexico City, Mexico (Centro Cultural Robert Cantoral)
Sept 24, Mon – Monterrey, Mexico (Escena Monterrey)