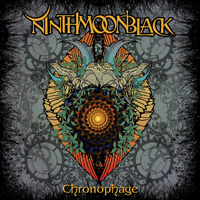 American band Ninth Moon Black has a new album titled Chronophage. Ninth Moon Black is a 5 member instrumental band from the Pacific Northwest. Its musical influences include psychedelic, ambient and post metal.
Ninth Moon Black sometimes engages audiences with its self-produced experimental films, or providing an epic soundscape for visual odysseys such as Begotten, Decasia and Man With A Movie Camera.
In 2008 Ninth Moon Black released its self-titled debut. The EP Kalyug came out in 2011.
Chronophage is available as a name your price download via Bandcamp: http://ninthmoonblack.bandcamp.com/album/chronophage