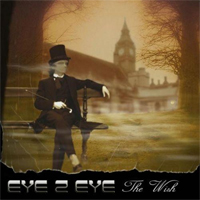 One of the finest progressive rock acts in France, Eye 2 Eye, has a new album titled The Wish on the Musea label. The Wish is the group's third title and their first concept-album, inspired by Oscar Wilde's "Picture of Dorian Gray".
Eye 2 Eye was formed in 2003 by former ADN musicians, Philippe Benabes and Didier Pegues. Their first album was One In Every Crowd (2006) and After All… (2009). Their style was initially influenced by 1980s Neoprog and Pink Floyd.
The current line-up includes Djam Zaidi (Transperception), Amirouche Ali Benali on guitars, Philippe Benabes on keyboards, Elise Bruckert on violin, Aymeric Delteil on bass and Didier Pegues on drums & keyboards.