Progressive Rock Central talks with Italian composer and keyboard master Nik Comoglio, founder of Syndone, one of Europe's finest progressive rock bands.
AR – What do you consider as the essential elements of your music?
NC – The most important thing is the interaction between rock and classic. Syndone has always tried to merge this two components of music as best as it can, so that a real "Symphonic Rock Sound" could born. By my experience I've noticed that people likes more when this two genres are well defined in the album. So when there is "classical" it should be "very clean"; when there is "rock" it should be much dirty. This formula works better than a studied melt like we did in "La Bella è la Bestia".
Then the other important element goes through the composition and the orchestration. Syndone is trying to rejuvenate and improve the progressive style using a clear defined musical score in which the "obbligato parts" are strictly the base for the whole sound. I think that, in Eros & Thanatos, the orchestra has been very important to drive our music towards a real symphonic rock album.
Last thing: the vintage keyboards! The sound of the old synthesizers recorded with new microphones and new recording techniques have helped us to create and define a huge new sound even without electric guitar.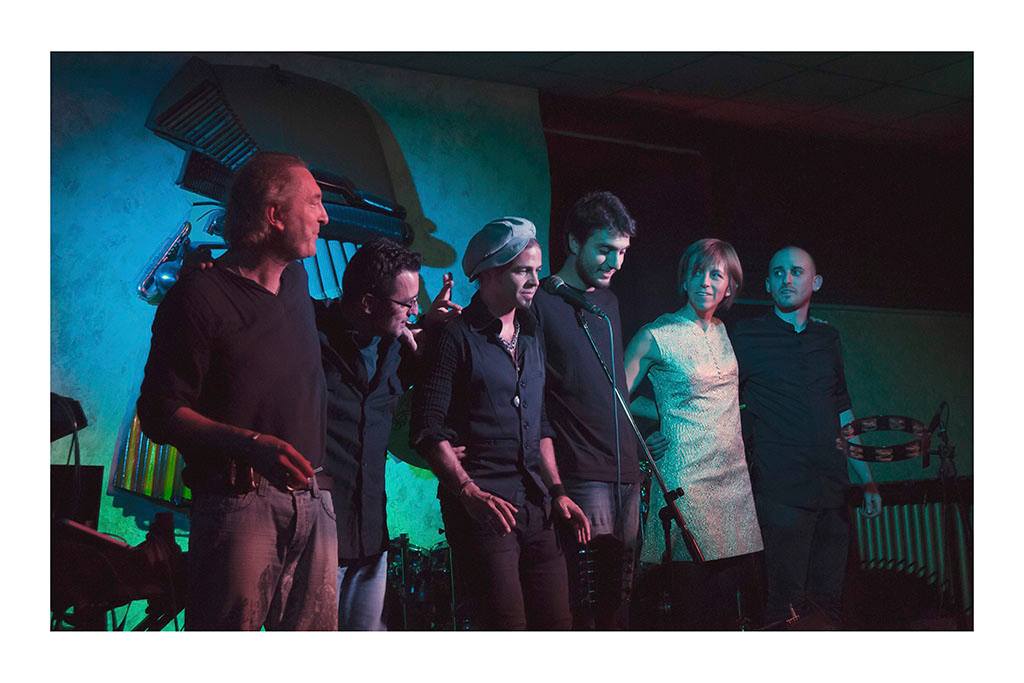 AR – Who can you cite as your main musical influences?
NC – My musical influences come mainly from Jazz and Classical music. When I was a kid I always listened to my father's old jazz LPs… then I progressed to the classical and the contemporary music discovering Mozart, Bach, Beethoven, Mussorgsky, Debussy, Ravel, Webern, Berg, Berio and so on; from there I moved towards progressive and rock music. Beatles, Led Zeppelin, Genesis, Gentle Giant, PFM, ELP, King Crimson, Pink Floyd, Queen… I grew up with them! They opened my mind to the melodic texture while jazz and classical drove me to learn the harmony and the unconventional music signatures.
AR – Tell us about your first recordings and your musical evolution.
NC – We must go back to 1989. We were in the middle of the "New Prog" revival. I had a phone call from Beppe Crovella of Arti & Mestieri who asked me if I had some progressive material to recording. After a brief meeting with him I put together some ideas which were good at that time. Then a band was needed so I asked for a drummer and a bass man in order to form a "live trio line up". We went to Electromantic Studio and in around a week (after a quick rehearsal) we made the album "Spleen" (1990). After two years in 1992 we recorded "Inca" always released by Electromantic.
After "Inca" we disbanded for some personal reasons as it happens in the most of the split groups but, first of all, for several problems and big arguments connected with the production of that period.
My music evolution began as an autodidact when I was fifteen; then, years later, I progressed studying piano and composition with Maestro Azio Corghi. I loved to analyze Bach and Mozart's masterpieces scores and the opera of the most composers of early 1900s as well. My first gig was at the age of seventeen in a rock cover band.
AR – Your most recent albums are all concept albums. How do you come up with these ideas?
NC – It's Rik's [Riccardo Ruggeri] job mainly… He creates the lyrics and the album's concept theme. I generally give him the rough basic line of a tune (in midi files) during the preproduction, letting the music inspires him to a new song or an idea of a new song. So that's it! He always writes the lyrics very close to the impressions that my music evokes in me; this is the way we've been working together from Melapesante… we never changed because it works!
AR – In my opinion, Italy has one of the finest and most original progressive rock scenes in the world. Why do you think Italy produces so many first-class artists?
That's true! Italy have had a lot of great progressive bands, especially in the "age d'or" (around the mid of '70ies) in which to be a progster meant to be an innovator, to be among the vanguard. Anyway, in Italy there has always been a big classical musical background among musicians (especially inherent to melody) coming naturally from the opera, from melodrama and from popular music. I think that this ancient kind of melodic music have influenced through the years the most part of Italian musicians who late have dedicated themselves to jazz, pop and progressive music.
AR – What keyboards and other instruments do you use?
NC – I generally use vintage keyboards: Roland Juno 60, 106, Jx8P; Wurlitzer and Rhodes electric pianos; Hohner Clavinet D6; Hammond A100/M102; Minimoog model D (or the new Voyager); Oberheim Matrix 1000; and in last album (Eros & Thanatos) a new Dave Smith Prophet 8. I like the huge sound!
AR – And what effects do you use?
NC – I never let the sound of my keyboards clean. Generally I love make my sound and "to dirty" it with effects like phasers, distortion and fuzz pedals. Even the amplifiers are important for the final sound… I have an old Marshall JCM 800 combo and a vintage Fender Twin.
AR – If you could gather any musicians or musical groups to collaborate with, whom would that be?
NC – Speaking for myself, more than a band to work with I would prefer a single artist to work with and to create something new… I always would love to work with David Byrne of the Talking Heads.
AR – Do you have any upcoming projects to share with us?
NC – Not for the moment… we just came out with a new album (that's Eros & Thanatos) which took two years of work. Now we are looking to the promo gigs.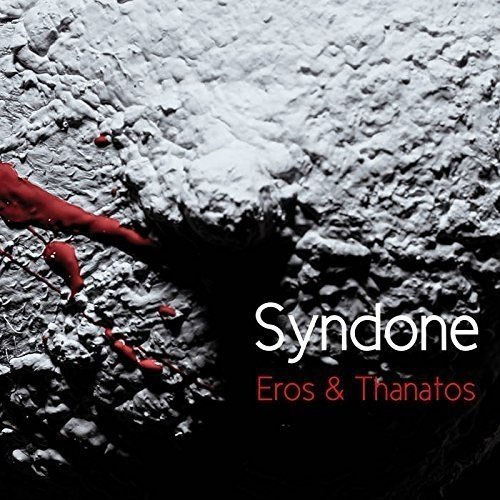 Discography:
Spleen (Vinyl Magic Records, 1992)
Inca (Vinyl Magic Records, 1993)
Melapesante (Electromantic Music, 2010)
La Bella è la Bestia – The Beauty Is The Beast (AMS, 2012)
Odysséas (AMS, 2014)
Eros & Thanatos (Fading Records, 2016)