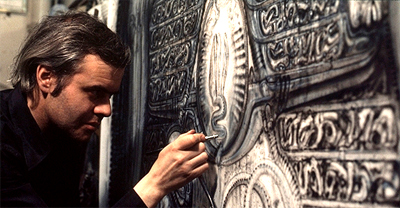 Swiss surrealist painter, sculptor and set designer H.R. Giger died Monday, May 12, 2014. Mr. Giger, perhaps best known for his design of the monster in the science fiction film Alien by Ridley Scott, died at a Zurich hospital, succumbing to injuries due to a fall according to Sandra Mivelaz, the administrator of the H.R Giger Museum in Gruyeres, Switzerland. Mr. Giger was 74.
Born Hans Rudolf Giger in February 5, 1940 Chur, Switzerland, Mr. Giger would go on to pursue an art career that would include work on such films as Dune, Alien, Aliens, Alien 3, Alien: Resurrection, Poltergeist II: The Other Side, Batman Forever and Prometheus, as well as album cover artwork for Celtic Frost, Emerson, Lake & Palmer, Danzig, Triptykon and Clepsydra. He also designed the stage sculpture for Mylene Farmer's Mylenium Tour, completed the interior design for the Giger Bars in Switzerland, the Maison d'Ailleurs in Yverdon-les-Band and the Museum H. R. Giger in Gruyeres, as well as worked on the Dark Seed and Dark Seed II adventure computer games.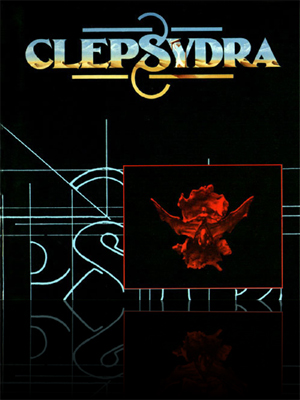 Mr. Giger's special effects team earned an Academy Award for Best Achievement for Visual Effects for the film Alien and earned a spot in the Science Fiction and Fantasy Hall of Fame in 2013. Mr. Giger's books include, H.R. Giger's Necronomicon, H.R. Giger's Necronomicon II, H.R. Giger's Retrospective: 1964-1984, H.R. Giger's Biomechanics and H.R. Giger's Film Design. His design for the 1981 Debbie Harry recording of Koo Koo was included Rolling Stone Magazine's 1991 list of top 100 album covers of all time.
No announcements have been made regarding services or a memorial for Mr. Giger.
More about Mr. Giger at https://giger.com/gigerframeset.php