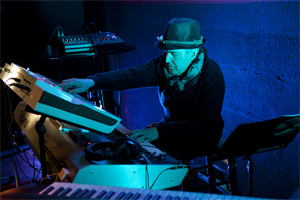 Spanish synthesist and guitarist Carlos Guirao died January 17th, 2012 of cancer. He was 57. Guirao was one of the pioneers of electronic music in Spain. Together with synthesist Michel Huygen and guitarist Albert Giménez, Guirao formed the best known Spanish electronic group, Neuronium.
The first Neuronium album was titled Quasar 2C361, (EMI-Harvest, 1977). Next came Vuelo Químico (chemical flight) released in 1978. It was inspired by Edgar Allan Poe's literary work and featured the legendary Nico (The Velvet Underground).
After Vuelo Químico, Albert Giménez left the group and Neuronium became a duo. In 1980 Neuronium released Digital Dream under its own indie label, Neuronium Records. Digital Dream featured guitarist Santi Picó as a guest.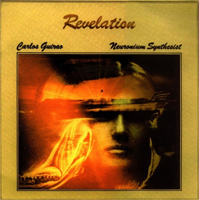 Guirao continued his work with Neuronium, releasing The Visitor (1981) and Chromium Echoes (1982).
In 1982, Guirao left Neuronium. That same year, he released Revelation, a solo album that continued the Neuronium sound. Revelation featured Guirao on synthesizers and Jose Maria Ciria and Manolo Torres on drums.
In the mid-1980s, Guirao's electronic music shifted from space music to techno. He founded a duo called Programa with José Antonio López Ibañez. Programa released Síntesis Digital (1983) and Acrópolis (1985).
Carlos Guirao exited Programa after Acrópolis. Although he didn't officially release any recordings for several years, he never stopped making music. He worked as an art restorer and played guitar and keyboards with a group of friends in a rock band called Cherish Band. The band's repertory included covers of Pink Floyd pieces.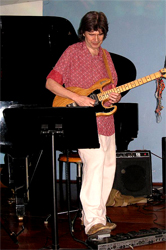 Guirao released a new solo album of symphonic electronic music titled Symphony in 2010. Symphony featured Guirao on keyboards with J. Artigas on acoustic guitar, J. Durban on drums, and F. Montraveta on keyboards.
Other recent recordings include his collaboration with his former Programa bandmate Joseph Loibant (the new artistic name of José Antonio López Ibañez) titled "Alchemy" (At-Mooss Records), the double CD "Brumas" (Mists) inspired by the fresh air of deep forests in imaginary worlds, and "El vuelo de las almas miticas" (the flight of the mythical souls) composed in 2007 and arranged and orchestrated in 2011.
Carlos Guirao left several unreleased musical works. More information and photos with Klaus Schulze and Vangelis are available at: http://carlosguirao.blogspot.com