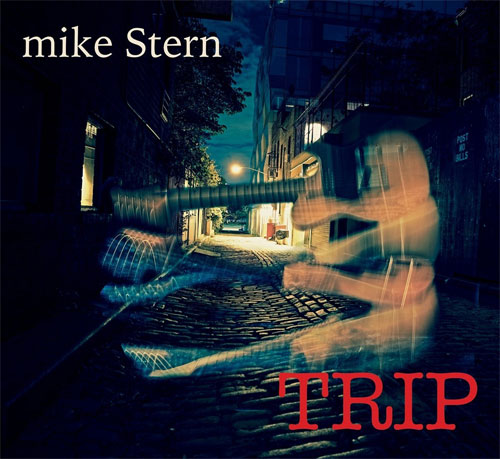 Mike Stern – Trip (Heads Up International, 2017)
Trip is Mike Stern's first album about a severe injury to his arms and fingers in his right hand. Thankfully, Stern has recovered and demonstrates that he's in great shape.
On Trip, Stern delivers a powerful mix of musical influences with jazz at the forefront. You'll find everything from great fusion and freeform improvisation to swing and more traditional forms of jazz.
Album highlights include the laid back "Blueprint," where you'll find Miles Davis influences, with Randy Brecker on trumpet.
Another high point is the funk and fusion-fueled "Screws" where Sterns' guitar rocks out and jams with Jim Beard's keyboards and Wallace Rooney's trumpet.
"Gone" is a delightful acoustic piece with Stern on acoustic guitar accompanied by piano, lightly brushed drums and bass.
Equally good is "Emilia" where Stern adds world music influences, including wordless vocals and West African ngoni performed by his wife Leni.
The breezy "I Believe You" is a feel good piece with great guitar and organ interaction.
The lineup on Trip includes Mike Stern on guitars and vocals; Randy Brecker on trumpet; Jim Beard on piano, Hammond organ, and keyboards; Dennis Chambers on drums; Tom Kennedy on bass; Arto Tuncboyaciyan on percussion; Bob Franceschini on tenor saxophone; Victor Wooten on bass; Bill Evans on tenor saxophone; Lenny White on drums; Teymur Phell on bass; Wallace Roney on tumpet; Will Calhoun on drums; Edmond Gilmore on acoustic bass; Gio Moretti on vocal; Leni Stern on ngoni; Dave Weckl on drums; Edmond Gilmore on bass; and Elhadji Alioune Faye on percussion.
It's great to see Mike Stern back, delivering masterfully performed guitar-oriented jazz and fusion.
Buy Trip