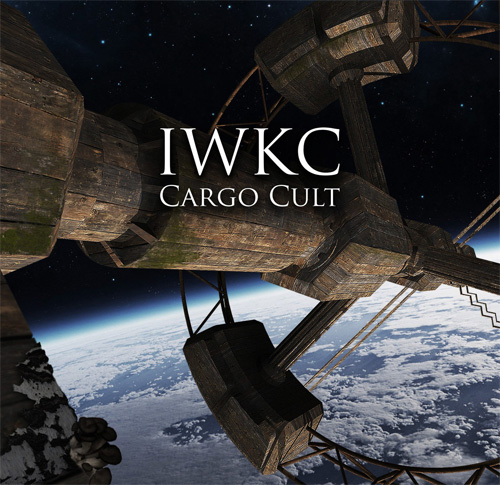 IWKC – Cargo Cult (IWKC, 2016)
The latest recording by Russian band IWKC features four tracks that go off in various unexpected directions.
Track 1, "Survival Instruction" has a cinematic feel, with keyboards playing the leading role. Influences include progressive rock and post rock.
The second song, "Cho Blya!?" is a bizarre mix of pop, funk, reggae and brief rapping with odd tempo changes.
Track 3, "Patris et Filii et Spiritus Sancti" sounds like a mix of jazz and foot tapping polka with a synth solo.
The final piece is another cinematic composition with symphonic keyboards set to a slow drum beat that evolves into a mesmerizing ambient drone section. The final segment of this piece provides the best music overall in this unusual EP.
The lineup on this album includes Nikita Samarin on drums, percussion and design; Nick Samarin on keyboards and guitars; Andrey Silin on keyboards; Artem Litvakoskiy on bass, cello and samples; Ramil Mulikov on trumpet and trombone; and Roman Karandaez on vocals.
Buy Cargo Cult