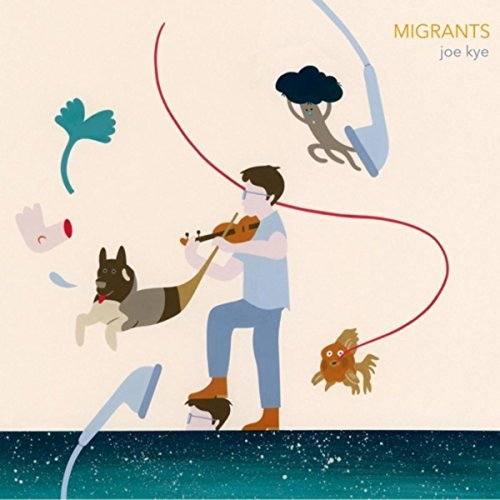 Joe Kye – Migrants (Joe Kye, 2017)
Migrants is the first full-length album by Korean American violinist, technology wizard and songwriter. I saw Joe live a few years ago and that's how you can really experience his talent. Joe uses technology to loop his violin's sounds and his vocals as well in real time.
On Migrants, Kye uses these techniques to deliver captivating layers, percussive elements and loops of sounds where he can turn a single violin into a string ensemble.
Kye is also a singer. His best vocal material takes place when he loops and overdubs his vocals to create choruses and other effects. It's fascinating, masterful work.
His musical influences include indie rock, a cappella songs, pop, jazz, and classical music.
Migrants features several guests, including bassist Chris Frank, drummer Matt Berger and a string ensemble.
Joe Kye was born in Korea and moved to the United States with his family at a young age. They settled in Seattle.
Buy Migrants