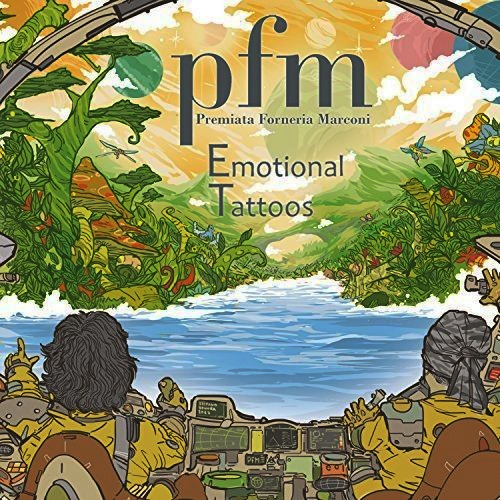 Premiata Forneria Marconi – Emotional Tattoos (InsideOut Music, 2017)
Premiata Forneria Marconi (PFM) was one of the finest European progressive rock bands in the early 1970s. They are now signed to InsideOut Music and this is the band's first release on their new label.
Like other iconic progressive rock bands of the 1970s, PFM had two stages, a progressive rock era and a commercial pop/rock phase. Emotional Tattoos takes you to the melodic rock and pop style, with catchy songs and ballads. There is only one progressive rock piece, a great instrumental titled "Freedom Square."
This album is available in a special 2-CD set with English and Italian vocal versions of the album.