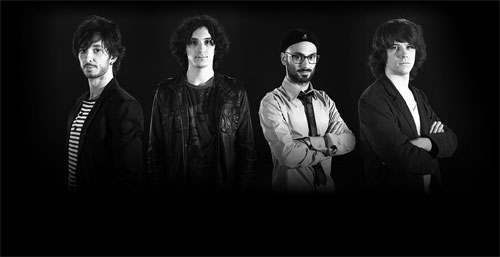 Italian symphonic progressive rock band Barock Project announced today that, after ten years in the band, vocalist Luca Pancaldi will be leaving the band. The departure comes right after the newly released double live-album release 'Vivo'.
Pancaldi was the vocalist on all four Barock studio albums: Misteriose Voci (2007), Rebus (2009), Coffee in Neukölln (2012), Skyline (2015) and the previously mentioned live album Vivo.
Barock Project summer 2016 lineup: Luca Zabbini on piano, keyboards, acoustic guitar, vocals; Eric Ombelli on drums; Marco Mazzuoccolo on electric guitars; Francesco Caliendo on bass guitar.