Keyboardist, composer and vocalist Andy Tillison leads The Tangent, a British progressive rock band that is known for its superb symphonic progressive rock. The Tangent is also known for its innovation by incorporation other genres into the mix, in true progressive music fashion.
The Tangent was formed in 2002 by Andy Tillison and Sam Baine (Parallel or 90 Degrees) along with guitarist Roine Stolt (The Flower Kings, Kaipa, Transatlantic, The Sea Within), bassist Jonas Reingold (The Flower Kings, Kaipa, Karmakanic), drummer Zoltan Csörsz (The Flower Kings), saxophonist David Jackson of Van der Graaf Generator and multi-instrumentalist Guy Manning (Parallel or 90 Degrees).
Throughout its history, The Tangent's lineup has changed although one of its constants is that it features some of the best guitarists in the European progressive rock scene: Roine Stolt, Jakko Jakszyk and Luke Machin.
The Tangent has a new album titled 'Proxy' scheduled for release on November 16th, 2018. Andy Tillison talked to Progressive Rock Central about his career and the new album:
When did you fall in love with music?
Probably in the womb. My mother loved music, listened to it a lot, she sang beautifully and she played the piano. It was something I guess I was born loving and so I cannot really say "how" I fell in love with it. Because I cannot remember that moment.
What do you consider as the essential elements of your music?
The most important element is that of story telling. All the music that I listened to when I was very young either was intended to tell a story – and if it didn't then I made one up for it if I liked it enough. Between the ages of 5 and 12 I listened exclusively to "classical" music – this being usually orchestral music by Beethoven, Bach, Mozart, Holst, Prokoviev, Stravinsky and Elgar. I found stories easy to follow or make up for that music. And the other most important element is to make my music about now, and the world we live in, not the world that Beethoven lived in.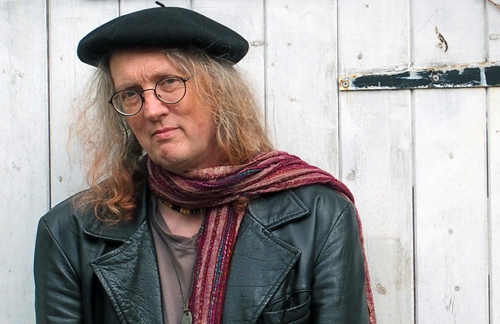 Who can you cite as your main musical influences?
Certainly many of those classical composers mentioned above of course, plus the great progressive rock bands like Yes, Spock's Beard, Flower Kings, Van Der Graaf Generator and ELP. There's so many I love and not enough time to write them all down. I love jazz fusion music; Chick Corea is a hero.
I adore the lyrics and songwriting of Peter Hammill and Joni Mitchell. I am wowed by the energy of punk rock and consider it to be much more a part of my life than "metal" which I sometimes find rather boring and bland.
I love the great disco and funk bands like Earth Wind & Fire and Tower Of Power and the amazing songwriting of the Motown house writers like Levi Stubbs and Barratt Strong… and I am a huge fan of what is called The Canterbury Scene – Britain's secret jazz fusion/progressive rock hybrid that has played a major role in my own musical development
Like a good wine, The Tangent's sound has become finer, more complex in terms of arrangements and instrumental skill. How did your musical ideas evolve throughout the years?
I think it's that we have always sought to look further than the obvious. The band's first album was very much a homage to the original prog bands of the 70s. As we moved on, it wasn't going to work for me if that's what we continued to do, we had to gently steer ourselves and our fans into different areas. And of course we have all developed as musicians, we've kept our musicians "on the move" with people coming and adding something, then going and allowing something else to develop – and frequently returning to the band to add something to the pot for a second time.
Above all, because we write about the world now, not the world in 1973, and not about "Middle Earth" but about the real one, The World, life itself and human progress/regression is a wildcard that helps direct our music. For example our big Brexit piece "A Few Steps Down The Wrong Road" would never have been written without the Brexit vote happening in 2016. Our evolution as a musical force is as reliant on the society in which we operate as it is on our past influences.
One of the most interesting facets of the best progressive rock acts is the fact that they incorporate elements like folk music, jazz, Early Music, electronic music, etc. You seem to enjoy doing this. Some of your pieces have moment s where you transition to funk, Santana-like Latin rock or other genres. What other genres are you attracted to?
I mentioned a few already. I'm not really attracted to much "folk" to be honest (although that is a huge word with many different meanings). I see The Tangent very much as an Electric/Electronic band and have never sought to go down the traditional acoustic route. I always found the British folk content of bands like Tull rather irritating to be honest, despite loving a great deal of what that band did. I am however interested in much (as you observed) Funk – and am more and more interested in music from the Dance scene of the last 30 years – House, Techno, Trance, Drum & Bass, Jungle, Trip Hop and Dubstep. A lot of these forms have exceedingly interesting use of synthesizers and other keyboards and some of these artists (Skrillex, Floating Points for example) use them in ways that are interesting and offer more possibilities.
Something that immediately stands out is that you seek some of the finest guitar players (as well as other instrumentalists) around like Luke Machin. How do you connect with them?
I do like to have a great guitar player onboard. And Luke is certainly at the top of that tree. If you are asking "how do I get such good guitarists" – I think the answer is pretty simple. I give them something they want to play, something they will enjoy playing, and on top of that I let them explore what they want to do with it – and then I actually use nearly everything they do on the recordings. I don't sit there editing them out or making huge changes to what they performed.
This is the same for all the musicians in the band. I want this to happen. I want to have input from everyone. I could play all the instruments myself anyway, but where is the fun in that?
How much input do the other band members provide to your musical concepts?
Quite a lot to the way the music feels and sounds. Conceptually the albums are usually out of my head, but the musicians often help me reformulate the ideas as the pieces develop. Their playing can introduce different emotions than the ones originally intended. A piece that once rocked loudly can suddenly develop a funkier or jazzier feel depending on what the drummer and bassist came up with. That can make me re-examine the way the lyrics are delivered. This means that maybe things might become less serious, more humorous, or maybe the other way around.
Some of your recent concept albums music are inspired by technology. What's your concern about the internet and social media?
The main album about tech was Comm, and in 2012 it was a cautionary tale about where the internet could have been heading at the time. It predicted millions of people only interested in themselves, it predicted people talking about things they knew nothing about and it predicted that a hugely connected world could end up as lonely and isolated and alienating as anytime in history. It predicted that power/politics could use the general spirit of ignorance that the Social Media era of the Internet provides to hugely damaging effect. It's 2018. Was I right?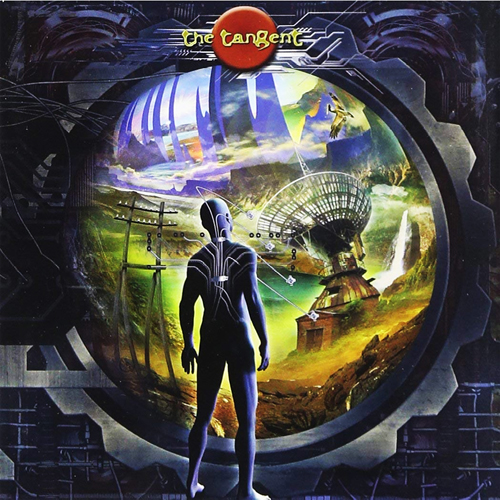 You also seem to have strong political concerns. How do you see the current British and international situation?
I am obviously a firmly liberal character. I believe strongly in equality for all, all sexes (and I recognize more than 2), all races, all religions and all nationalities. I believe in freedom of speech (free speech but not cheap speech). I am anti-war of all types, anti weapons development, pro-choice, when it comes to religion I firmly believe in everyone's right to believe in, or not believe in any God they wish. I firmly disagree with any human authority that claims to be the governance of that belief.
Having beliefs like this, it is impossibly difficult to find anything to like about the rise of the right wing's power despite believing they have a right to speak. I think that Brexit is a very very sad thing for progressively minded people. To leave the wonderful culture of Europe behind and alienate ourselves from our very close neighbors and friends is frankly, the most stupid and ignorant, self aggrandizing and self-centered decision my wonderful country has ever made. That decision has been made on the whims of billionaire press barons whipping up hatred and discontent among people they do not either know or remotely care about.
The USA, of course, is going through a similar equally horrible phase and although I am not sufficiently qualified to comment. I detest nationalistic and jingoistic thought processes. You can either love your country or you can have pride in your country. Those who follow Christian religions may remember (from Ephesians) that of Faith and Hope and Love, well love is the greatest of the three. They will also remember that pride is one of seven deadly sins. I love my country with all my heart, and at present I have about as much pride in it as I have in my socks.
Tell us a little about the upcoming 2018 album Proxy. What's the concept behind this recording?
Proxy is not a concept album but a collection of songs that loosely belong together. The title track "Proxy" refers to the wars where, (like in Syria) fighting is officially being carried out by the government and rebels… but we all know that it's really much bigger powers that are behind the fighting. The word "Proxy" then gets used later in the album to refer to the fact that I often use my music to say how I feel and project my personality into the world, instead of projecting myself. On that song the theme is of regret for a missed opportunity in life. And another song on the album deals with another missed opportunity. Linked songs, no overall concept.
The musical concept was as always to produce a Progressive Rock Record for today, our mantra… our reason to exist here in 2018. There are bits of it that are dutifully bound to the older music – parts that will recall ELP, Van der Graaf Generator and Yes.. but there are parts of the album that are nothing like those bands… but in our opinion every bit as "prog". We wanted it to be a live, direct and simple production that feels more like the early Yes, early Spock than like something like Genesis.
Who plays on Proxy?
Andy Tillison – Vocals, Lyrics, Keyboards, Composer; Jonas Reingold (Flower Kings, Karmakanic, Steve Hackett Band) on bass guitar; Theo Travis (Soft Machine, Travis-Fripp) on saxophone and flute;
Luke Machin (Maschine, Francis Dunnery Band) on guitar; Steve Roberts (ex Magenta, Godsticks) on drums, with special guest Göran Edman (Karmakanic/Malmsteen) on vocals.
Your work clearly demonstrates you are one of the finest progressive rock keyboard players in Europe. What keyboards did you begin with and which do you use now?
I don't know about "finest players," etc. but thanks very much anyway. I started playing with an old Farfisa organ and a Yamaha CS30 synthesizer back in 1977. Back then I used the synth for electronica style music and the organ for the punky new-wave stuff I was into at the time. Now I have a fair few machines, not as many as most keys players… I have a Hammond T1 Organ and Leslie (Tony Banks used this combination in Gabriel era Genesis). I use a GEM promega 2 electric piano which deals with all my pianos, electric and "grand piano" sounds, and I have 2 hardware synthesizers, a Studiologic Sledge Polysynth which is fantastic, and an Arturia Matrixbrute Monosynth which is the best synth I have ever played.
How did your keyboard sounds evolve throughout the years?
I'm not really sure how they evolved, but I will say that I hate using sounds that other people have devised. I prefer to wipe the presets from memory and make my own sounds. There are people who buy tremendously powerful synthesizers and only use the presets. This is like buying a Land Rover and using it only to go to the shops. I spend a lot of time making sounds on my synths and it's an important part of the creation process for me – it can inspire a whole song, even if the sound I made is in the background, it can start the whole thing.
Do you still have some of your early keyboards?
I still have my Roland VK7 organ which I've now had for 25 years, but like most prog musicians, you get broke and you have to sell a keyboard to pay the electricity bill. I sold my Minimoog about 6 years ago. It was a sad day but what I have now is way way better. So no regrets. The most important item I have is my computer. It can make any sound I want, any time.
Which is your favorite keyboard instrument?
The Hammond Organ B or C3. Nothing else comes close.
Progressive rock fans love mellotron. They always want more mellotron. What's your feeling about the mellotron?
Great sound. Beautiful sound, unique and instantly recognizable. Awful technology these days, and mellotrons are fortunately now much easier to use because the digital recreations are 100 percent correct. Because they use exactly the same recordings they did before. There are people who would then say "ah but a real one sounds better". However, they are wrong. Not wrong "in my opinion" they are just wrong and overtainted by nostalgia. There is one piece of real mellotron on a Tangent album. If anyone can tell me which track it is in and the exact time at which it appears – I will eat my hat. And by the way, they only get one choice. Ever. Anyone who buys a mellotron is wasting money for nostalgia alone, as they could get every single exact sound, click, buzz and effect on modern equivalents. Exactly the same. But… I love mellotrons.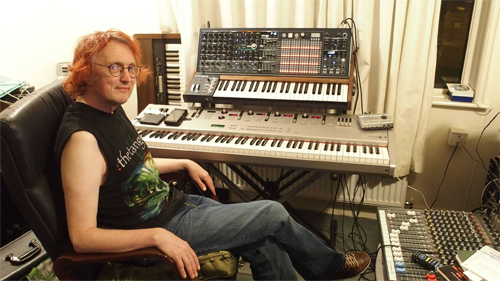 What sound effects do you use?
The first 3 Tangent albums used zero sound effects. No TVs, traffic, birds, city noises, radio voices, nothing at all. All the sounds on those albums were made by musical instruments or voices. Since then we have used occasional sound effects, and the odd analogue sequence, but overall, the Tangent have never programmed any of our music. It's all played with hands – even when it's electronic drums, they were played by hands and feet. We don't use loops of other musicians. If we use a loop, we made the loop. Simple.
Although we've already discussed that you surround yourself with superb musicians, if you could gather any additional musicians or musical groups to collaborate with, whom would that be?
I'd like to work with Neal Morse. I'd like to work with Peter Hammill. I'd like to be in the same room as Joni Mitchell, but I don't know if I'd dare speak.
Aside from the new album, do you have any additional upcoming projects to share with us?
I still make Dedicated Electronica music in the style of people like Tangerine Dream/Klaus Schulze/Vangelis etc… but naturally with other more diverse elements like jazz and techno. The most recent of these albums is by my new project Kalman Filter and it's called "Exo-Oceans" It's available from Bad Elephant music.
—
Discography:
The Music That Died Alone (Inside Out Music, 2003)
The World That We Drive Through (Inside Out Music, 2004)
Pyramids And Stars ‎(Progjam, 2005)
A Place In The Queue (Inside Out Music, 2006)
Going Off On (One Inside Out Music, 2007)
Not As Good As The Book (Inside Out Music, 2008)
Down and Out in Paris and London (Inside Out Music, 2009)
Comm (Inside Out Music, 2011)
Le Sacre Du Travail (Inside Out Music, 2013)
L'Étagère Du Travail – The Shelf Of Work ‎ (The Tangent, 2013)
A Spark In The Aether – The Music That Died Alone – Volume Two (Inside Out Music, 2015)
The Slow Rust Of Forgotten Machinery (Inside Out Music, 2017)
Official website: www.thetangent.org