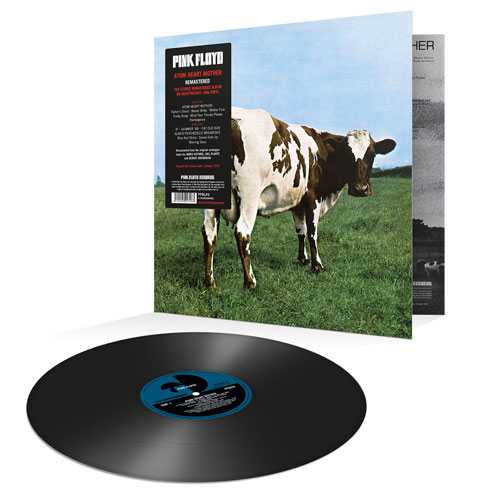 Pink Floyd Records has announced the reintroduction 'Atom Heart Mother', 'Meddle' and 'Obscured By Clouds' on vinyl. The three albums have been remastered from the original analog master tapes and will be released on September 23rd, 2016. 'The Wall' and 'The Division Bell' are also back in stock on vinyl from August 26th.
Pink Floyd followed their 1960s albums with their fifth studio album, 1970's 'Atom Heart Mother' featuring the classic lineup of Roger Waters, David Gilmour, Richard Wright and Nick Mason plus an orchestra. The LP went on to become the band's first UK No.1 record.
In a short break from touring 'Atom Heart Mother', in 1971, Pink Floyd released the progressive psychedelic album, 'Meddle'. The album included the epic 23-minute track Echoesthat occupied the entirety of the B-side of the record.
Pink Floyd's seventh album 'Obscured By Clouds' was originally recorded as the soundtrack to the French film 'La Vallée' but it was eventually released as a standalone album in 1972.