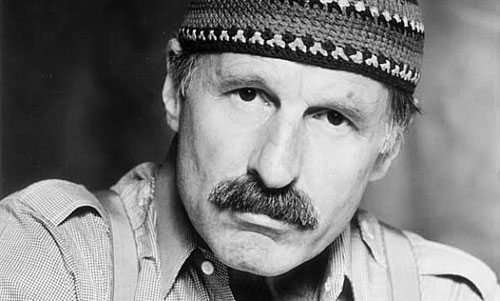 Few keyboardists in jazz history matched the creativity and eclecticism of Joe Zawinul. He was a true innovator in the world of jazz and one of the originators of today's world fusion sounds.
Joe Zawinul was born on July 7, 1932, in Kirchbach, a small village near Vienna. His first instrument was the accordion. At the age of 12, he started to learn the piano, which became his main instrument. After World War II, Zawinul continued his musical education at the prestigious Vienna Conservatory. He moved to the United States in 1959 on a scholarship to the Berklee School of Music in Boston.
In the United States, he inevitably became involved in jazz, playing as a sideman to artists such as Slide Hampton, Dinah Washington, and Cannonball Adderley. He met and collaborated with Miles Davis while the latter was moving into his electric era and was essential in the outcome of Bitches Brew (1970), Davis' first electric project.
After releasing his debut solo album on Atlantic in 1970, Zawinul and saxophonist Wayne Shorter put together one of the most important jazz groups of the 1970s, Weather Report. Drawing on the power and theatricality of rock and R&B, while maintaining allegiance to jazz and the pure spirit of improvisation, they were pioneers of the fusion movement of that decade while carving out their own unique niche.
Even though band members came and went, Weather Report's spirit prevailed over the course of 17 albums, including the groundbreaking Black Market and the enormously popular Heavy Weather, which included Zawinul's infectious song "Birdland." That song, in versions by Weather Report, Manhattan Transfer and Quincy Jones, won separate Grammy awards in three successive decades. Weather Report itself won a Grammy for its live album, 8:30.
In 1985, after he and Shorter finally agreed to go in separate musical directions, Zawinul continued to create adventurous new grooves in the group known as Weather Update and then the Zawinul Syndicate, whose albums included My People in 1996 and the two-CD, World Tour in 1998.
Other special projects included an adventurous solo electronic album, Dialects (1986), and work as producer and arranger on Salif Keita's landmark album, Amen (1991). Meanwhile, as another side project of his creative life, Zawinul also pursued classical composition, writing his ambitious Stories Of The Danube in 1993 and working with renowned classical pianist Friedrich Gulda. His special solo project "Mauthausen," released in Europe in 2000, is a memorial for the victims of the Holocaust, and was performed on the site of the Austrian concentration camp after which it is named.
Zawinul had honorary doctorates from Berklee School of Music, and is the official Austrian goodwill ambassador to 17 African nations. In January 2002, Zawinul received the first International Jazz Award, co-presented by the International Jazz Festival Organization and the International Association of Jazz Educators. In 2002, he released the CD Faces & Places.
The live album Vienna Nights came out in 2005.
Zawinul was a pioneer in the use of electronic keyboards, ranging from synthesizers to samplers. He incorporated global sounds into his keyboards, developing cutting edge world fusion.
Joe Zawinul died in Vienna on 7 August 7, 2007.
Discography:
To You with Love (Strand, 1959)
Money in the Pocket (Atlantic, 1966)
Rise & Fall of Third Stream (Vortex, 1968)
Zawinul (Atlantic, 1971)
Dialects (Columbia, 1986)
The Immigrants (Columbia, 1988)
Black Water (Columbia, 1989)
Lost Tribes (Columbia, 1992)
My People (ESC, 1996)
Stories of the Danube (Polygram, 1996)
World Tour (ESC, 1997)
Mauthausen – Vom großen Sterben hören (ESC, 2000)
Faces & Places (ESC, 2002)
Joe Zawinul & The Zawinul Syndicate – Vienna Nights – Live at Joe Zawinul's Birdland (Heads Up, 2005)
Brown Street (Heads Up, 2006)
75 (Heads Up, 2008)