Extraordinary British drummer Bill Bruford, known for his progressive rock and jazz-rock projects has released 'Earthworks Complete,' a spectacular 20CD/4DVD boxed set of the entire back catalog across Earthworks' 20-year career. It includes previously unreleased and little known material.
The box includes 15 titles on 20 CDs and 4 DVDs. Musicians featured include Bill Bruford with Iain Ballamy, Django Bates, Patrick Clahar, Laurence Cottle, Tim Garland, Steve Hamilton, Tim Harries, Mark Hodgson, Mick Hutton, Gwilym Simcock.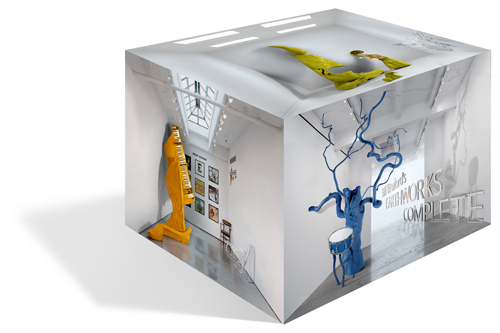 The collection was compiled and curated by Bill Bruford.
Earthworks
Dig?
All Heaven Broke Loose
Stamping Ground- Live
A Part, and Yet Apart
The Sound of Surprise
Footloose and Fancy Free (2CD)
Random Acts of Happiness
Footloose in NYC (2CD & 1DVD set)
A Video Anthology Volume 1: 2000s (2CD & 1DVD set)
A Video Anthology Volume 2: 1990s (2CD & 1DVD set)
Earthworks Underground Orchestra
Earthworks in Santiago, Chile (1CD & 1DVD set: previously unreleased video)
From Conception to Birth (17 short tracks showing the process from demo to master, with explanatory notes from Bill Bruford)
Heavenly Bodies Expanded (2CD "best of" collection across the entire catalog, with explanatory notes from Bill Bruford)