Finnish musician and composer Juha Kujanpää recently released an album titled Niin Kauas Kuin Siivet Kantaa (To Where My Wings Will Take Me), where he continues his brilliant combinations of progressive rock with jazz, classical and folk music.
Juha Kujanpää talks about his music with Progressive Rock Central's Angel Romero.
On your latest album, Niin Kauas Kuin Siivet Kantaa, you collaborate with members of Frigg and other Finnish folk musicians. How did you come in contact with these artists?
Juha Kujanpää: The Finnish folk music scene is relatively small, everybody knows each other. The violinists in my ensemble, Esko Järvelä, Alina Järvelä and Tommi Asplund are playing with Frigg, but also with many other ensembles.
I'm playing piano in trio Karuna with Esko Järvelä and accordionist Teija Niku (who also plays on all of my three albums). With Karuna, we released our second album "Whirlwind" last year, and it also contains several compositions of mine.
I've been also touring as a guest musician with Esko and Tommi with another great Finnish ethno band, Tsuumi Sound System.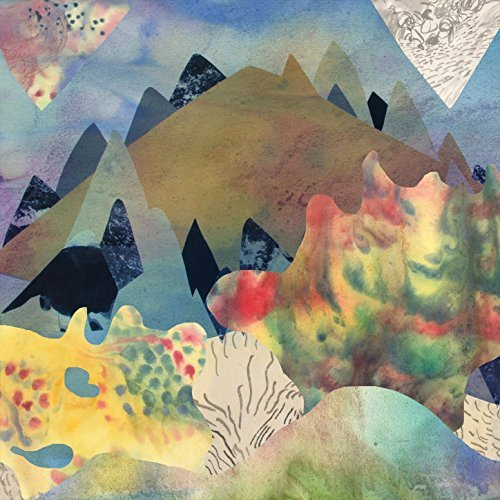 Tell us about the recording process in terms of location, rehearsing, and other details.
Many of the musicians were rather busy with other bands and projects – sometimes it was little bit tricky to get to whole ensemble to rehearse together at the same time. But we did some practicing with the rock band, and then with the violin section alone.
The recording sessions took place in two separate studios in Helsinki, plus I did some overdubbing myself at my own studio space. Most of the tunes were recorded in two parts, drums-bass-guitar-keys first, violins afterwards.
How did this experience affect you?
The sound engineer and the musicians were the same as in two previous albums of mine, so I pretty much knew what to expect, everything went rather smoothly.
There are some tricky things to consider when combining rock and Nordic folk music – the way of groove, in these genres is a little bit different, and it takes some adjusting to get everybody to think about the rhythm in the same way. But I'm very lucky to work with top-level musicians, which are able to adjust their playing easily as needed.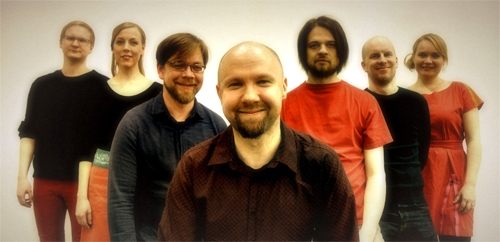 Will you be doing more collaborations with folk musicians from Finland and other musical traditions?
Personally, I'm not actually thinking of doing collaborations. I believe that the folk music influences on the new album are simply part of my musical language. When I'm composing, I don't necessary have any specific musical genre in my mind. Then again, I'm sure I'll be working with folk musicians, jazz musicians and classical musicians in the coming years.
Nowadays, the borders of these genres are more often blurred, and I believe that's also where new and original music is often born. The younger generation of folk musicians is more familiar with playing music between different genres such as jazz and classical.
What do you consider as the essential elements of your music?
Melody. A friend of mine had a theory that the reason I became interested in folk music is the importance of melody. If you think of Nordic folk music, the melody is pretty much everything: you have to be able to play a tune with a single violin.
Who can you cite as your main musical influences?
I began listening to music relatively late, when I was about 13-14 years old. The first albums that opened my ears were progressive rock: Keith Emerson, Mike Oldfield, Pekka Pohjola, Gentle Giant. I also used to listen to jazz a lot, Keith Jarrett has always been one of the greatest for me. There are many innovative jazz musicians I appreciate: Thelonious Monk, Ornette Coleman, Bill Frisell, Ahmad Jamal, Charlie Haden, Carla Bley, Chick Corea.
I "found" Nordic folk music later, first groups like JPP, Väsen, Forsmark Tre, musicians like Timo Alakotila and Maria Kalaniemi. Later I've been happy to get to know some of these musicians, also work with some of them. Nowadays I've been intrigued by some minimalist or classical composers, like Arvo Pärt, Philip Glass, Nico Muhly. But back to the question: it seems impossible to pick one or two!

Tell us about your first recordings and your musical evolution.
As a teenager I used to compose music on computer, Commodore Amiga. Tracker-style sequencer, 8-bit samples. Only much later I've realized how important the experience was for me, in many ways: I learned about making tunes, got some feedback from friends who listened to my music, made friends who were also making music on the same platform.
At the same time I was taking piano lessons and also played in some bands. Rock, pop and jazz music. At some point I was practicing jazz piano quite a lot and I thought my goal was to become a jazz musician. Later things changed, I started to work more with folk musicians, got more interested in that direction. Nowadays it's hard for me to decide how to categorize myself as a musician, I'm somewhere in-between the genres.
What keyboards and other instruments do you use?
My main instrument is the piano, and I usually prefer acoustic instruments over digital or sampled pianos. But there are situations where it's more practical to use electric keyboards.
For live playing I've been very happy with Nord keyboards by Clavia for the last years. I'm using Nord Stage and Nord Electro. I do have a pile of old analog keyboards, but I use them mainly in studio.
Playing some old quirky instruments can be also a source of inspiration and some unexpected musical ideas! I also play reed organ, an acoustic instrument used in Finnish folk music.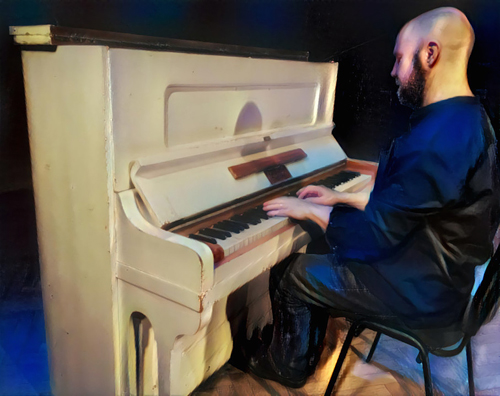 If you could gather any musicians or musical groups to collaborate with, whom would that be?
I'd love to collaborate with any new musicians to get and share some fresh ideas. That's one of the things in music I love – to be in the process of creating something new – something you are not sure which direction it's going to take.
Here's a wise quote from a John Zorn interview I recently read: "You can ask someone to do something that maybe they can't do. Or, they'll do it differently than how you would have done it, but you've got to learn to accept their spin. That's the secret of a Duke Ellington concept, where you give something to someone and they transform it through their personal filter. And when you find someone whose filter interacts with yours in a very creative, helpful way, then you've got a member of the group."
What music are you currently listening to?
Currently, it might be Arvo Pärt, Einojuhani Rautavaara, Nico Muhly. But ask me next week, and it might be something very different. Basically, I'm always trying to listen to some new music to open my ears, something I haven't heard before.

What new projects are you working on?
I'm in the middle of composing new material, but it's too early to say anything about it yet – I'm often a little bit reluctant to tell about things that haven't been finished. I'm also composing tunes for a children music album I'll be also playing on. This autumn I've been performing quite a lot live with different groups, bands and an improvisation theater ensemble.
Discography:
Tales and Travels – Kivenpyörittäjä (2013)
Goldwing – Kultasiipi (Eclipse Music, 2015)
Niin Kauas Kuin Siivet Kantaa – To Where My Wings Will Take Me (Eclipse Music, 2017)
websites: