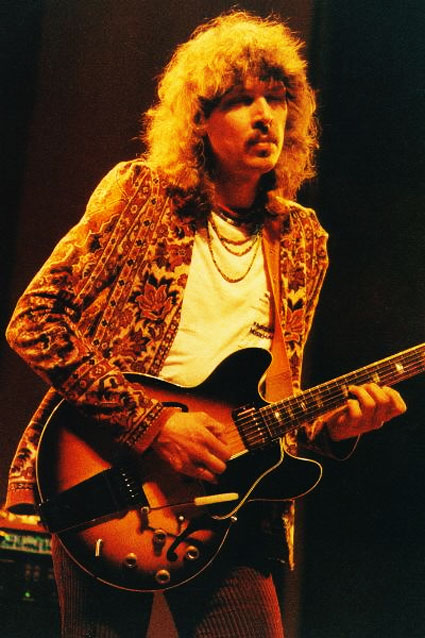 German progressive rock and electronic music guitarist, keyboardist and composer Klaus Hoffmann-Hoock died October 14th, 2017 of kidney failure.
Klaus Hoffmann-Hoock was born January 30, 1951 in Duisburg, Germany. In 1971 he formed a psychedelic rock band called Impuls. During the 1970s, Klaus Hoffmann-Hoock experimented with electronic keyboards and built his own studio.
In the early 1980s, Hoffmann-Hoock co-founded the band Cosmic Hoffmann. In 1982, Hoffmann-Hoock traveled to India. His music started to incorporate Asian influences from India and Bali.
In 1986, Hoffmann-Hoock founded Mind Over Matter, an iconic band that mixed electronica with music of the Far East. Klaus Hoffmann-Hoock played electric guitar and keyboards, as well Indian sitar.
Mind Over Matter released 12 recordings with various lineups.