Human Ottoman – Rampage
Well, I went to see the band Moon Letters, that I have reviewed here on this website, at the Parliament Tavern, in West Seattle, on Friday, August 16th, 2019. More on that concert soon. I was warned by Moon Letters that Human Ottoman, the band opening the show, was going to be something special. And they were absolutely correct.
Human Ottoman describes themselves as a "power quartet of electric vibraphone, cello, bass, and drums, from Portland Oregon". The band is made up of Susan Lucia, on drums; Grayson Fiske, on vibraphone; Julian Kosanovic, on cello; and David Robert Burrows, on bass. Contributing their talent on Rampage, are: Mathew Cartmill, cello solo; Dusty Carlson, bass; and Skip VanKuske, on cello.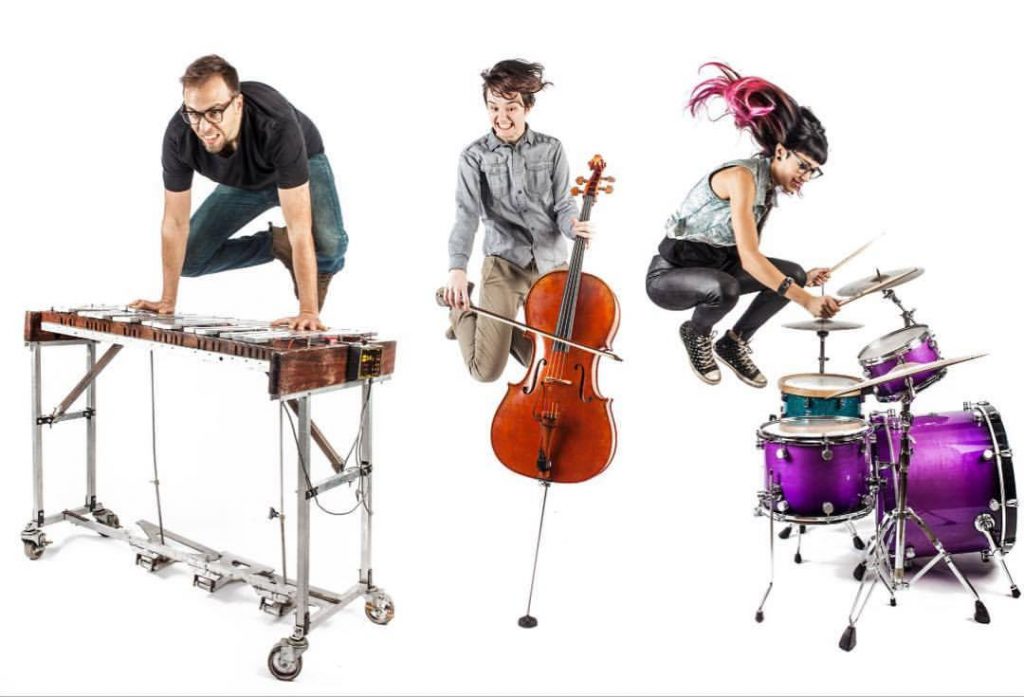 Susan Lucia and Grayson Fiske started the project in 2013. Human Ottoman brings "polyrhythmic rock to the masses". Their sound is something west of Frank Zappa. Their first album, Power Baby, was independently released in 2014 and received an Independent Music Award in the "Instrumental" category". Their second full-length record, Farang, was released in 2015. Rampage is their third album, and the band is on tour throughout America supporting it.
Ok, disclaimer: I have never been a fan of Frank Zappa. But after hearing Human Ottoman live, I was an instant fan. Unlike Zappa, with Human Ottoman I hear a melody and what I would consider music. I absolutely agree with the tagline "polyrhythmic rock".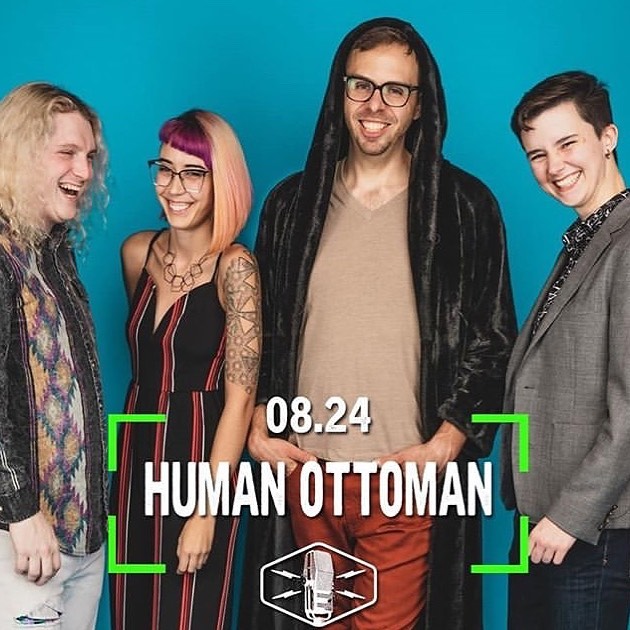 So, how is this third album? Well let me start off by saying that these artists absolutely have mastered their instruments. Every song is unique and completely enthralling. How they actually write this material and keep it all together and on cue is a masterpiece in itself. When you watch them set up, it is quiet an ordeal, especially the vibraphone on wheels. Lucia's drumming is some of the best I've seen in years. The unique sounds she creates not only with drums, but all of the percussion sounds she has at her fingertips are astonishing.
Likewise, Grayson Fiske, on vibraphone is something you just have to see and hear to believe. He is also entertaining as a comedian and in-between song, audience discussion leader. Fiske does with vibraphone what Hendrix did with the guitar. It is so unique and wonderful it will mesmerize you.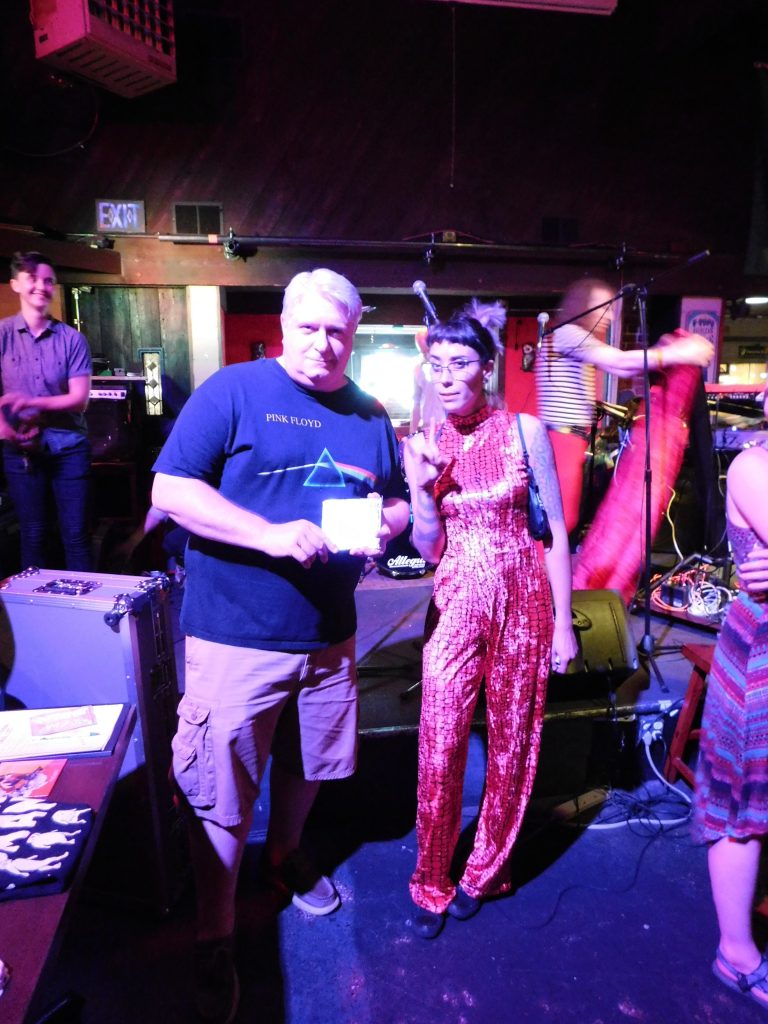 Julian Kosanovic, on cello, plays the instrument in a way you again, must see to believe. Playing it laying down, sideways, between the legs, and on its side creates some unique sounds I don't think I've heard before on a cello.
David Robert Burrows, on bass, is the most standard of all the artists. But you definitely can hear his power bass chords throughout this album.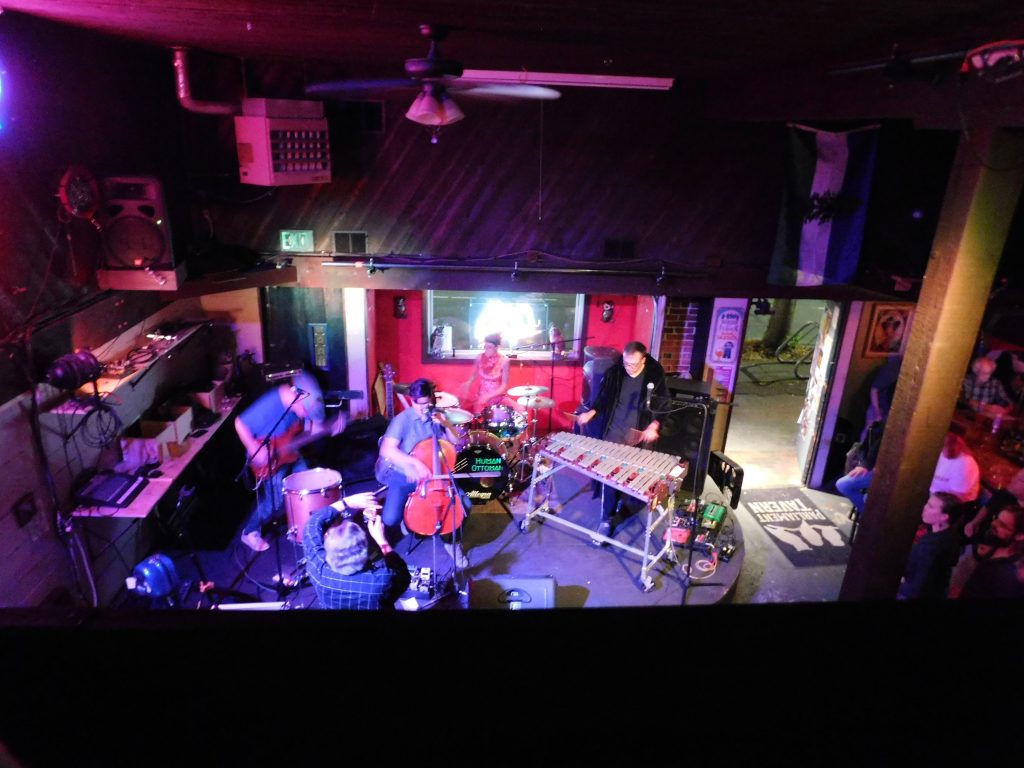 Each of the songs Rampage, are short, but packed full of dynamic rhythms and innovative music. Grayson Fiske reminds me of David Byrne of the Talking Heads, more than Frank Zappa. He sounds a little like Byrne, as the lead singer, but his voice defies comparison.
The music is weird and wonderful, and Portland fans would not allow it to be any different. Every track on this album will command your attention, no matter how short its duration.
Some of my favorites are "Real Eyes", with Fiske's wonderful innovations on vibraphone, the piercing cello solo of Cartmill, and the heavy bass of Burrows.
"Maraca Who", with Lucia's cool drum sequences and I think vocal is another fav.
"Drug Anthem", is an ethereal wonderland.
"Doe Toe" is a drum show for Lucia, but the rest of the band supports her well with wicked sound.
"Praha" slips by too fast, it is wonderful.
"100k Lazer Cats" is amazing with that swishing sound Lucia makes with what was a bow, pulled ever so slowly for maximum effect The vibraphone sounds and cello are simply otherworldly. Probably my favorite track. It was amazing live!
"Dream" has more of Lucia's beautiful voice set to dreamy sounds. My second favorite song on the album.
"Yesterday", the closer was also amazing live, but the studio version is still captivating.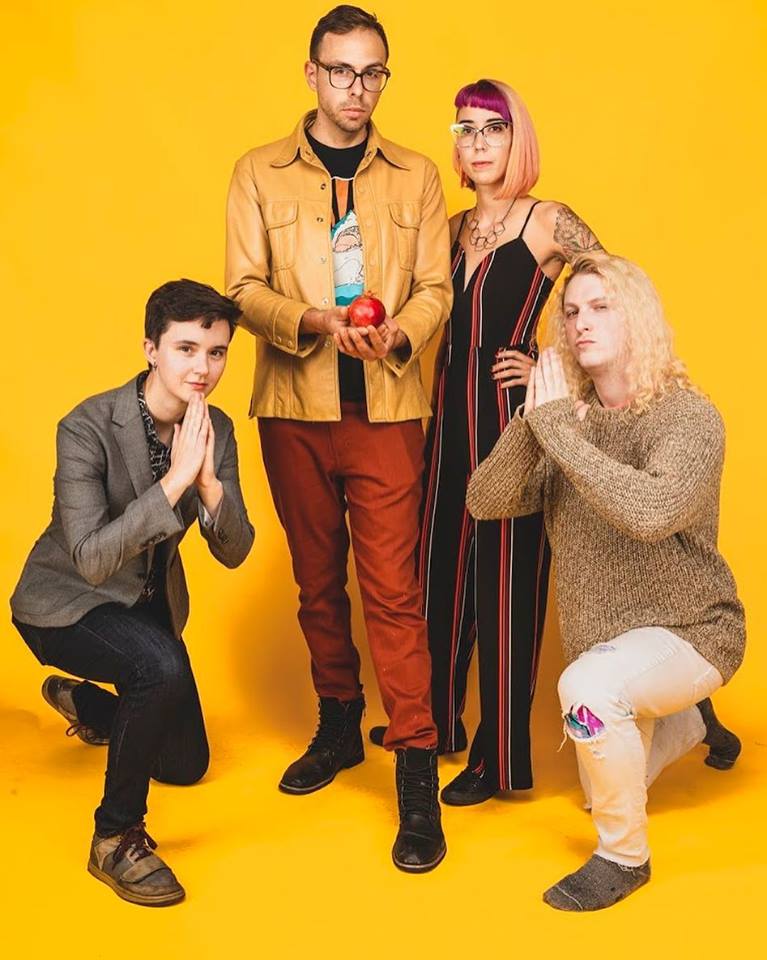 If you are looking for something completely different, this is your Golden Ticket. The songs are short and completely accessible. Get this album, and like me, start exploring their back catalog.

Stephen Shoup produced all of the album photography.
Sam Gerhke produced all of the band pictures used in this review.
This band has not stopped touring since that hot August night we saw them in West Seattle. That says they are a major draw and their music is being heard throughout the country. They are in heavy demand…because they make unique, innovative and wonderful music.
Track List
Real Eyes – 3:43
Maraca Who – 4:16
Basement 5 – 1:08
Swanktown – 3:14
Drug Anthem – 4:12
Doe Toe – 3:15
Praha – 0:57
100k Lazer Cats – 4:16
Construction – 0:58
Dream – 3:03
Yesterday – 4:23
https://humanottoman.bandcamp.com/