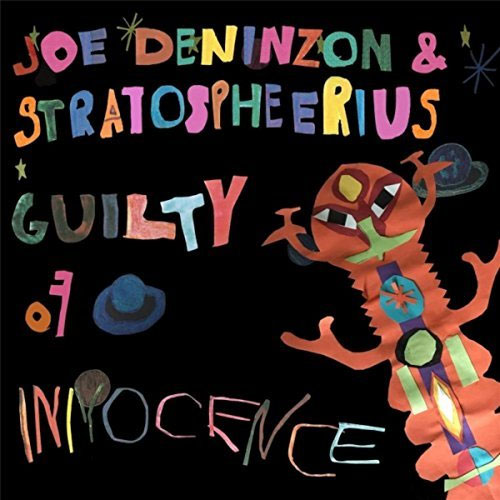 Joe Deninzon & Stratospheerius – Guilty of Innocence (Melodic Revolution Records, 2017)
Guilty of Innocence is the fifth studio album from Joe Deninzon and Stratospheerius. Deninzon is known for his fiery violin solos and delivers quite a few great ones.
While in the past, Deninzon has recorded progressive rock and fusion-leanings compositions, Guilty of Innocence heads into a more commercial direction, with short songs infused with hard rock, AOR and pop hooks. Sure, there are brief spectacular violin solos and notable bass lines, but it's mainly non-progressive material.
The highlights of the album are track 9, "Dream Day Cadenza," where Deninzon showcases the marvels he can do with solo violin and effects; and track 10, "Soul Food." This last song begins as yet another AOR piece, but when you get passed minute 4, it's transformed into a wild instrumental prog rock ride with electric violin and guitar wizardry as well as splendid mandolin and piano.
Personnel: Joe Deninzon on electric violin, lead vocals, mandolin, and guitar; Aurelien Budynek on guitar, vocals; Jamie Bishop on bass, vocals; Lucianna Padmore on drums.
Guests include Renaissance's Rave Tesar on keyboards; guitar maestro Alex Skolnick on guitar; Randy McStine on guitar, background vocals; Melanie Mitrano on vocals; Eddie Venegas on violin; Earl Maneein on viola; Leo Grinhauz on cello; Patrice Jackson on cello; and Benny Koonyevsky on drums.
Buy the digital download version of Guilty of Innocence. The CD is available from store.cdbaby.com