Norwegian progressive rock band Jordsjø has released one of the finest albums so far this year. Nattfiolen is progressive symphonic rock at its best. Although there are Anglagard influences, the music is not as gloomy. Additionally, Jordsjø takes the music forward with electronic music influences.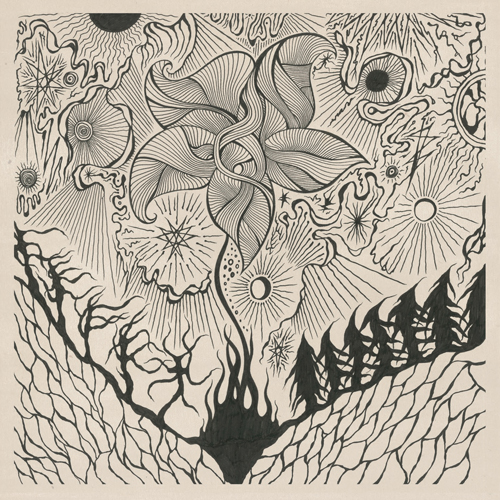 Progressive Rock Central talked to multi-instrumentalist and band leader Håkon Oftung.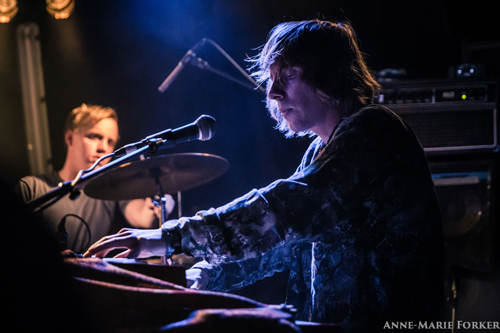 What are your fondest musical memories?
Probably when I played in a band for the first time, jamming out, having fun, fighting and playing weird gigs.
Did you have any formal music studies?
Yes, both the drummer Kristian Frøland and I went on to study jazz music in our early twenties.
What was the first tune you learned?
Easy piano pieces, my mother taught me piano from I was five years old. When I got eight or nine, we started fighting and arguing too much, so she sent me to the public music school instead!
Describe your first instrument.
J&D was the brand. It was a Stratocaster-type guitar which worked fine. Sold it to a friend in school later when I got a real strat. He gave me the opportunity to buy it back sometime, but I don't know where it is now. Probably no big loss.
What do you consider as the essential elements of your music?
Strong melodies, dynamics and never to put virtuosity before musicality.
Mainstream media ignores progressive music. How did you come into contact with progressive rock?
Through the articles in Pro/Gres/Siv from the Norwegian metal magazine "Scream Magazine". They wrote about well known and some hidden gems of Prog rock in the 70s.
How did your musical ideas evolve throughout the years from your debut album to your new recording?
The first tapes was never intended to be released the way it was. I just had a lot of fun making demos and making 70s prog for the first time. So it has gotten a lot more serious the last two years. I've become better at recording and producing the songs. I also think we've found our sound on the latest album, at least the way I want it to go.
We'll develop it even further on the next one. More acoustic elements and more fuzz when needed. I think it has more spiritual jazz in it as well, that's definitely something I want to have more of.
Your first CD is listed as a compilation of various cassettes. Did you actually release physical cassettes? Why?
Yes, Jordsjø I, II, Songs from the Northern Wastelands and Jord was all released first on tape. I copied them in my living room, which took many hours of dubbing and drinking beer. I'm a devoted collector of music, mainly vinyl records and I couldn't bear the thought that the music should only be available on the Internet, I wanted it to exist physically.
Where do you see yourself as a musician five years from now?
Definitely teaching and doing some freelance gigging, as I do now. Hopefully still doing some gigs here and there with my friends in Black Magic, Tusmørke and Wobbler. And Jordsjø gone completely crazy, writing Jazz Masses, ballets and poetry and playing gigs only in Finnmark, under Aurora B.
Judging by the number of promos we are receiving from Norway, there seems to be a progressive rock thriving scene. Do you play live at venues or festivals?
Not so much, usually we make some co-gigs with friends or play at small venues. We did a gig in Rome last year, though, that was pretty cool! So we want to do it, but at the same time we play best with our friends in the audience and clubs where 14 people in the crowd feels like a success.
As mentioned earlier, mainstream media doesn't provide an outlet for progressive music. In what ways are you promoting your music?
Karisma Records has done some work to promote us since we signed a CD deal with them last year. In the end, I think good music will get out to people. I didn't do any particular promotion work for the tapes, but somehow people got into it anyway. And I played a lot of gigs with Tusmørke the last years which has helped a lot. I've met many new people who are into much of the same music as us, so the word got spread.
What guitars, keyboards and other instruments do you use?
Fender Stratocaster, a cheap Mexican one with a nice surf green finish, Gibson Les Paul, Danelectro 12-string, Gretsch 6120, all through a Marshall 1974x or a Fender Princeton, Taylor, Alhambra and Levin acoustic guitars, Yamaha marching band flute, Hammond M100 through a Leslie 145, Clavinet D6, Mellotron m4000d, Arp pro soloist, Korg Ms-20, Eminent Solina String Ensemble, my grandparents old piano, Steinway Grand Piano, Elka Rhapsody 490, Klemt Echolette NG51 and Roland Space Echo, Slingerland drum kit from the 60s with four toms, Bonham size!
And what effects do you use to develop your sounds?
Just some reverb and echo.
If you could gather any additional musicians or musical groups to collaborate with, whom would that be?
I love the voice of Andreas Prestmo from Wobbler, the guitar playing of Reine Fiske, the keyboards of Ståle Storløkken. If Lindsay Cooper was alive, I definitely would've wanted her to play Bassoon. Sinikka Langeland on kantele, Tone Hulbækmo on vocals and harp, Christian Meaas Svendsen of Nakama on acoustic bass. And a bunch of hippies on various percussion and flutes.
Aside from the new album Nattfiolen, do you have any additional upcoming projects to share with us?
Yes, the Black Magic album is finishing this year, I hope, and a record from a new project called Elds Mark, mellow, dark, spiritual folk/jazz/prog-stuff. And new Jordsjø material is always in the making.