Singer Annie Haslam has one of the most recognizable voices in the progressive rock world. She joined progressive symphonic rock group Renaissance during its early stage and has carried the torch for many years. Annie currently leads Renaissance and the band is geting ready to tour the United States. She talked to Progressive Rock central about her career and the upcoming tour.
What are your fondest musical memories?
Performing at Carnegie Hall in 1975, the Albert Hall in 1977, meeting my favorite singer I used to listen to before I started singing professionally 'Joan Baez', and I was also thrilled that she knew of me too!
Also meeting Paul McCartney at De Lane Lea studios in 1977 when I was recording my solo album 'Annie in Wonderland' produced by Roy Wood.
Roy and I were listening back to 'If I Loved You', and I had just finished my final vocal track. Paul was at the studios with Linda and Denny Laine, they were mixing 'Wings at the Speed of Sound'.
Paul was taking a break and heard my vocals floating down the corridor from studio 3! When he came in he said how beautiful my singing was and that it made his hair on his arms stand up ! Wow!
Hhe stayed and chatted for about an hour, a magical experience!
Performing in 2017 with orchestra again, 40 years almost to the day that we last played with an orchestra… it was a huge amount of work to put it all together and something we had been trying to accomplish again for many years. We have a DVD from the Keswick Theatre show, Glenside, PA called 'A Symphonic Journey', a very proud time!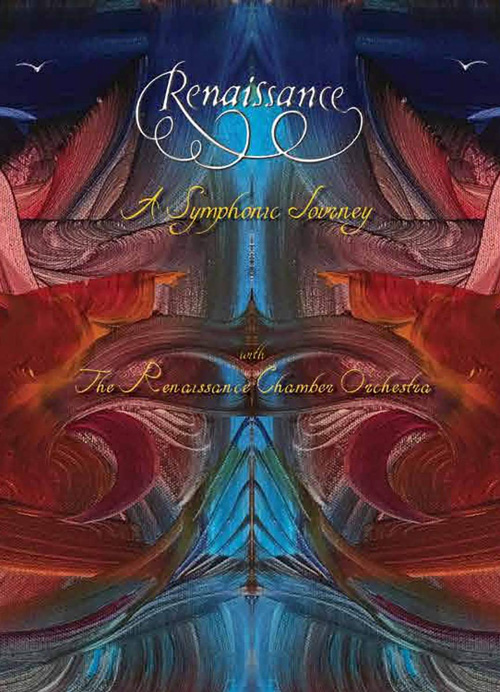 Did you have any formal music studies?
Yes I did, I went to Sybil Knight who had been an opera singer, because of that I learned to sing from my diaphragm and not just from the throat, that is when I discovered my 5 octaves!
What was the first tune you learned?
When I was very young, I learned a song called "Diana" by Paul Anka… when friends came to the house (in Bolton, Lancashire), my Dad used to say "Our Anne, come on let's hear you sing Diana… I was always mortified and dreaded those words that I knew were coming. I was only 10 and would only sing standing behind the door to the kitchen so no one could see me!
What do you consider as the essential elements of your music?
First, the strong beautiful and memorable melodies, carried along by the piano as lead instrument, thought provoking and unique interesting lyrics and my 5 octave voice. All of these elements enhanced by lush and powerful orchestral arrangements.
Renaissance was one of the pioneers of the progressive rock genre. How did the confluence of rock and symphonic music come together in your case? Were there other influences?
The original band was formed by Keith Relf and Jim Mc Carty of the Yardbirds. They were the ones who created the sound of the band. We took it to another level with the addition of more classical influences and writing our own pieces in a more classical vein and, of course, taking it to the ultimate level by performing with orchestras; in particular, The New York Philharmonic (Carnegie Hall) and The Royal Philharmonic Orchestra (Royal Albert Hall).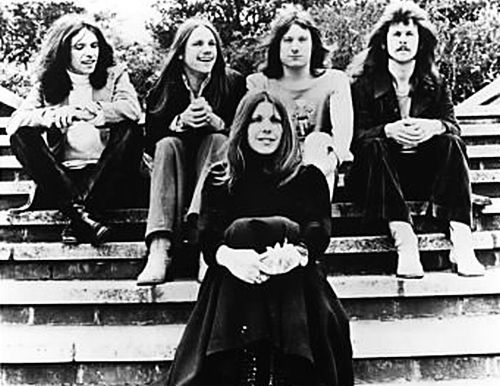 The British and American mainstream music media were very hostile towards progressive rock. How did they treat Renaissance and why do you think there was such animosity towards progressive rock?
I am not aware that there was hostility. I remember being treated very well, with maybe a few reviewers that couldn't quite get a hold of the longer passages that came along with this genre…we were very fortunate here in the USA with WNEW in New York City (Alison Steele) and WMMR in Philadelphia (Ed Sciaky) playing a huge role in breaking the band in this country.
Many of the progressive rock pioneers kept the band name but changed genre in the late 1970s and early 1980s, switching from progressive rock to radio friendly AOR and pop. Did Renaissance get any pressure from record labels and radio stations to change its format to shorter catchy songs?
We certainly did, and I was against it, but the times were changing, and after Northern Lights was a hit, it was plain to see that we were capable of writing pop songs… but we took it to the extreme, and sadly lost out uniqueness. We never caught up again until Michael Dunford and I reformed Renaissance in 2009 using some of my solo band musicians… from which we have grown from strength to strength. Sadly Michael passed away in 2012.
How did your musical ideas evolve throughout the years from your debut album to your latest recordings?
We were not involved in the first Renaissance album..Kings and Queens, a fabulous album. When I went for the audition in 1971 I learned all the songs on that and was asked to sing Island, which got me the job and which we orchestrated for the first time and included it in our 2017 'A Symphonic Journey' DVD.
Our albums from Prologue on evolved naturally from one album to the next; it was like we were all growing together in the same direction. The music was outstanding between 1972 through 1979, and stands out as being some of the best… After we made the foopah of taking the wrong direction in the mid-early 80s, finally years later when we reformed, Michael and I vowed we would go back to our roots, and we did with a glorious album called 'Grandine il Vento (2012).
Tell us a little about your upcoming tour and the musicians you are currently working with.
Our upcoming tour will be on the US east coast it will be our 50th Anniversary Tour, with 10 concerts, 5 will be with our very own 'The Renaissance Chamber Orchestra.'
Founding member of the Yardbirds and Renaissance Jim McCarty will be making a special appearance at the Keswick Theatre in Glenside, Pennsylvania on October 12th and will be filmed for a blue-ray DVD. Band members are: Annie Haslam on lead vocals; Rave Tesar on keyboards; Mark Lambert on guitars and vocals; Leo Traversa on bass guitar and vocals; Geoffrey Langley on keyboards and vocals; and Frank Pagano on drums, percussion and vocals.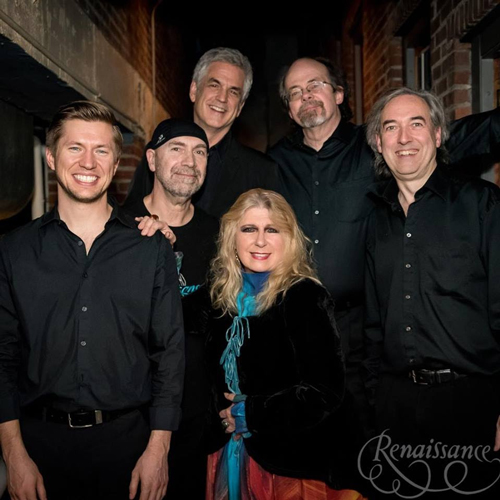 Your tours seem to focus on the northeastern region of the United States, what some call the progressive rock corridor. Do you have plans to tour in other parts of the United States or elsewhere?
We would love to perform in other parts of the US but it is too expensive to take 9 people on the road… our hearts are willing but the promoters cannot pay enough to make it happen.
We have been able to go overseas in the past few years, though, and since we reformed in 2009 we have been to Japan, South Korea, England, Belgium, Germany, Holland, Israel, Portugal and Brazil… in fact we are going back to Brazil next March (2020). So excited about that!
Mainstream media does not provide an outlet for progressive music. In what ways are you promoting your music?
We promote through live shows of course, some internet radio stations and there is streaming of many types… seems like the internet world in unending.
Of course there are still FM radio stations still playing our music, but most of them are commercial now and the DJ's have less ability to choose their own choice of music.
If you could gather any additional musicians, or bands, to collaborate with, whom would that be?
At this point in time, I would just love to keep performing with Renaissance accompanied by orchestra, it's just way it should be!
Personally, I would like to finish off a writing/recording project with Steve Howe that we started back in 1997. We wrote some beautiful songs together over in the UK and our blend of his unique style of guitar work and my voice were a match made in heaven.. that's my wish (smiles).
Aside from the tour, do you have any additional upcoming projects to share with us?
After the Fall tour I will be going over to the UK in January to edit the DVD, looking forward to that very much. Then, we will be touring in Brazil next March, 2020. We were there in 2017, quite an amazing experience as the fans had been waiting over 45 years to see the band! So we know they will be unforgettable shows.
headline photo: Annie Haslam – Photo by Ebet Roberts