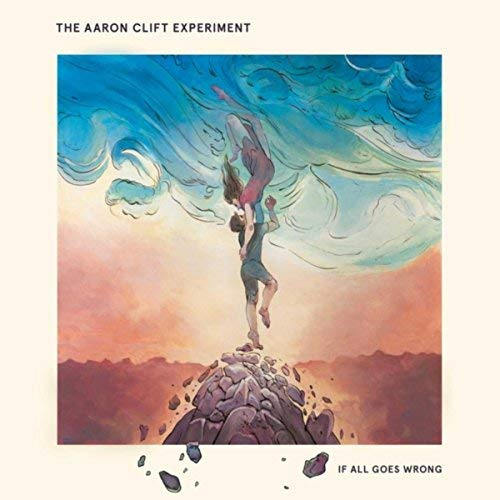 The Aaron Clift Experiment – If All Goes Wrong (Aaron Clift Productions, 2018)
The Aaron Clift Experiment is a Texas-based rock band led by keyboardist and vocalist Aaron Clift. Although the band describes itself as a progressive rock act, the new album titled If All Goes Wrong is a mix of various styles.
The majority of the album features hard rock and pop songs with catchy beats. There a handle of progressive rock-leaning songs like "Absent Lovers"; the straight-ahead progressive piece "Castle in the Sky"; "Dream within a Dream"; and the mellotron-rich "If All Goes Wrong."
Even though the prog rock sections have fine guitar and keyboard work, the vocals are the weakest part of the band and could benefit from some guests vocalists.
In addition to Aaron Clift, the album features Devin North on bass, electric guitar, fretless bass and upright bass; and Tim Smith on drums and percussion.
Guests include Dave North on electric and acoustic guitar; Van Wilks on electric guitar; Derek Halfmann on electric guitar; Dave Sebree on guitar; Fred Springer on classical guitar; Arielle on electric guitar and backing vocals; Kevin Chin on electric guitar; Jon Blangero on mellotron; Milo Hehmsoth on piano; Charles Anderson on violin; Lana Dziekonski on viola; and Ellie Prager on cello.
Buy the digital version of If All Goes Wrong or the CD from theaaroncliftexperiment.bandcamp.com