Trojka – Tre Ut (Apollon, 2019)
The beautiful city of Bergen in Norway has become a fertile breeding ground for young progressive rock acts. Trojka is a trio that is inspired by the progressive rock classics of the 1970s as well as jazz fusion, smooth soul vocals, funk and pop.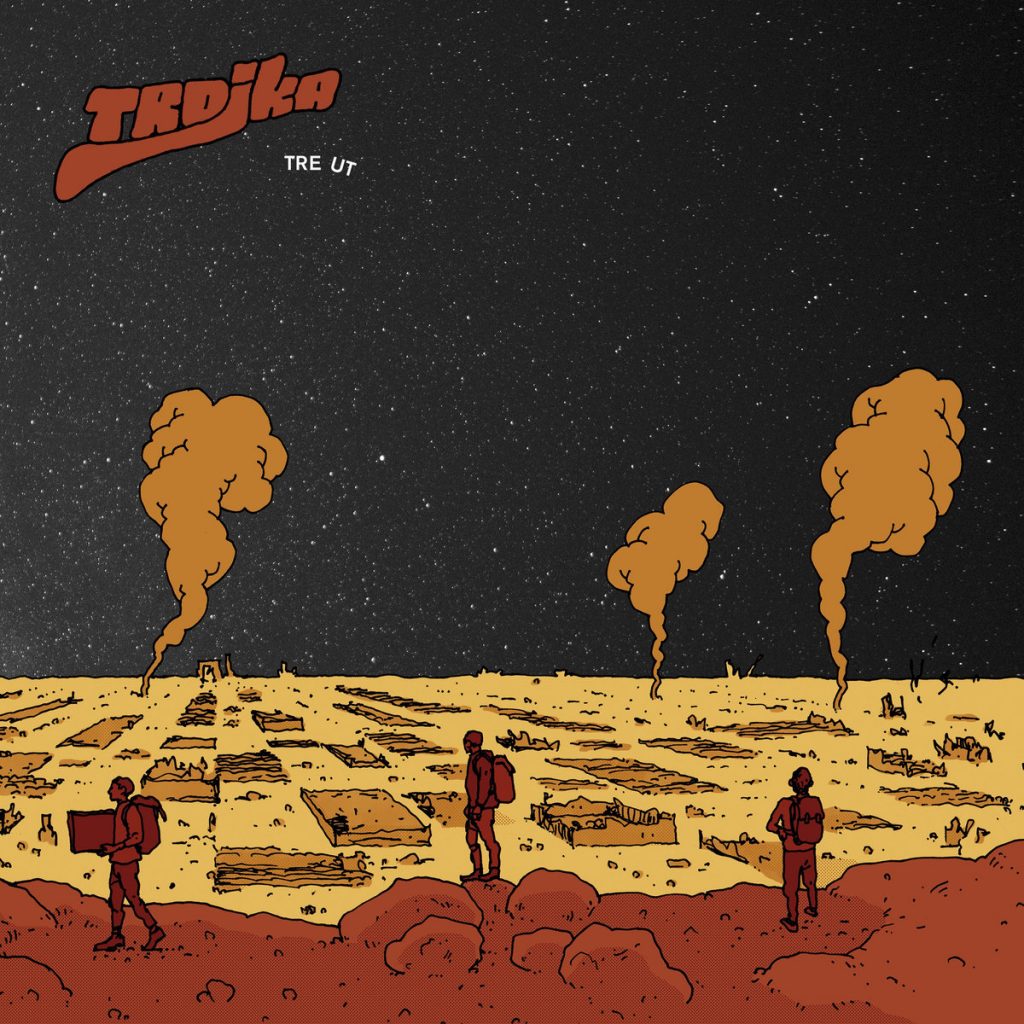 Although Trojka features promiment keyboards, the sound comes closer to Canterbury than ELP, with seductive electric piano and exquisite synth work. The rhythm section is outstanding, with elaborate, virtuosic bass work and drumming that is truly creative, closer to skilled jazz beats than steady rock drumming.
Trojka includes Simon Ulvenes Kverneng on bass guitar and vocals; August Riise on keyboards; and Gjert Hermansen on drums, percussion and vocals. Johannes Holtmon appears as guest on acoustic guitar.