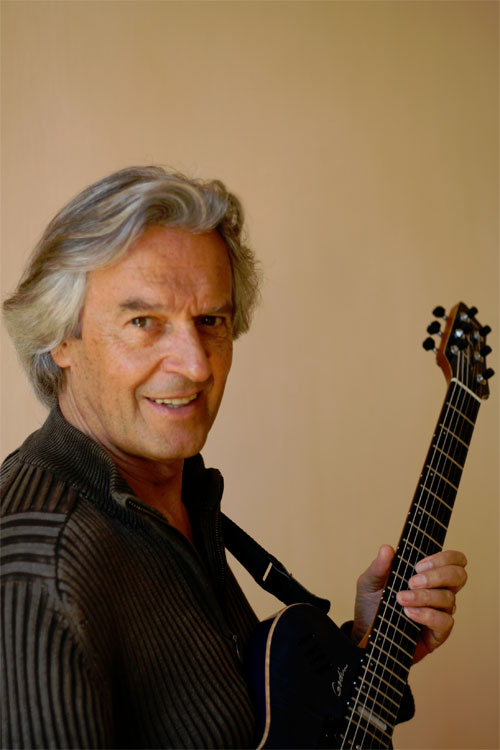 Celebrated guitarist John McLaughlin will be touring North America to present his new album, an outstanding jazz-rock fusion album titled Black Light. McLaughlin continues to push boundaries, incorporating Indian music, flamenco, electronica and other elements. He joins us in this exclusive interview.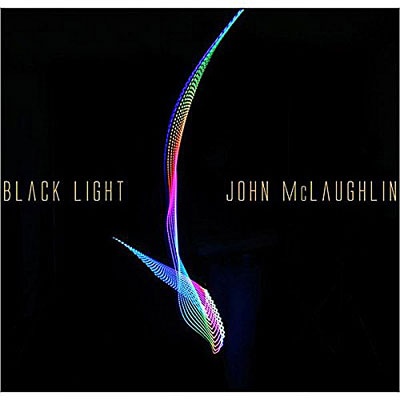 Angel Romero – Your new album Black Light combines jazz-rock fusion with Indian, flamenco and other styles. Where did the inspiration for this album come from?
John McLaughlin – I have been actively studying music for 65 years. My mother was a classical violinist, and I began with classical music on piano. From the age of 11 years, I was exposed during the following five years, to the Mississippi Blues players, Indian classical music, Flamenco music and of course Jazz. It is clear that all of these different forms of music had a powerful impact on me.
During my teenage years, I studied all of the great blues players, and my studies then led me to Flamenco music, and then I was 'captured' by Miles Davis and his conception of Jazz. It was only later I began to study North and South Indian musical theory.
All of these influences continue to impact on me today. In my recordings such as "Black Light", I am not trying to make 'fusion' music, I AM fusion music because my whole life is about my love of all these different forms of music, and they reveal themselves without me trying to reveal them.
AR – There is one piece titled "El Hombre que sabia" that has a strong flamenco flavor. Is this dedicated to the late Paco de Lucia?
Of course, you are right. Already in 2013, Paco and I were planning a duo recording for 2014.
'El Hombre que Sabía' is one of the pieces we were to record together. Since he died last February, we will never go to the studio again, so I decided to record this piece as a homage to him and his memory.
AR – Now that Paco has passed away, are you considering working with another Spanish flamenco guitarist? There are quite a few great ones out there.
Through working with Paco, I got to know many great Flamenco musicians. There is one particular guitarist I admire very much, his name is Vincente Amigo, and we have played together on a number of occasions. Another great guitarist is Juan Manuel Cañizares, and I used to skip school to hitch-hike to Manchester to see Pepe Martinez, and, of course, I got to know Tomatito through Paco and El Camarón, but Paco and I have such a long history going back almost 40 years, it's particularly difficult for me to find someone to replace him.
It's the same with 'Mandolin' Shrinivas, who played mandolin in the Shakti group, he died last year at the age of 45, and after playing with him for 14 years, it is very difficult to find someone to replace him. Perhaps in time.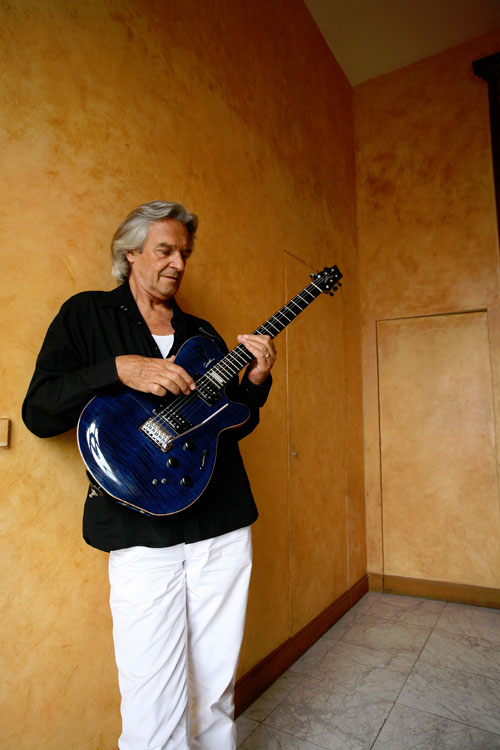 AR – You've been a mentor to many musicians. What have you learned from your band members?
I learn continuously from the band members. They are great musicians. My personal philosophy is that if I am not learning every day, then I am dead. They inspire me every time we play together, and on the inspiration they change me. I have to say that I am learning every day, not just from musicians, but from painters, poets, especially the poetry of 'Chan' which became 'Zen' in Japan.

AR – While some of other jazz fusion pioneers sold out to smooth jazz, you've always delivered forward thinking recordings where music is the priority versus FM airplay. What motivates you to keep playing and recording?
Passion. If there is no passion in the music, the music becomes flat, just like 'smooth jazz'. I really do not like smooth jazz. To me it is not jazz. Passion in music is like having gas in your car. If you have no gas, the car stops. Passion is very closely connected to Love. I am in love with music in general, and great Jazz in particular. You should remember I grew up listening to Miles and Coltrane, and Jimi Hendrix and James Brown. Their music is passionate, and mine also.
AR – What are some unusual reactions you got during your live performances?
There have been performances where we have seen people getting up from their seat and dancing, probably because our music has much rhythm in it. Basically people know exactly what's happening in the music and react spontaneously to the movements in the music, either by clapping, by cheering or even shouting.
AR – In a previous interview, we asked you about your guitars. What guitars are you using now?
For some years my guitars have been made by the great American luthier Paul Reed Smith. If you look inside the cover of "Black Light" you will see a photo of my current guitar which is truly a work of art. It is without doubt, the most beautiful electric guitar I've ever seen, and the inlay work on the fingerboard is magnificent. The synth guitar work on the album is also played on a PRS guitar equipped with a Fishman 'Triple Play' midi adapter. The acoustic guitar is a Wechter guitar which I played in concert and recordings with Paco and with the Guitar Trio with Al Di Meola.
AR – What new projects are you working on?
I have just finished mixing a recording of Paco and me made in 1987 at the Montreux Jazz Festival in Switzerland. I'm very happy this recording is finally being released after 28 years because it is a real document. It was a great night and the audience was totally wonderful.
Another project I'm working on at this time is a new East-West collaboration with singer Shankar Mahadevan, whom you may know has been singing in the Shakti group for many years. I'm very excited about this project because it is a completely new approach to the fusion of Indian classical and western classical music integrated with improvisation from both Shankar's voice, and myself on acoustic guitar. This recording will hopefully be ready to be released next year.