In a career that has spanned over 4 years John McLaughlin has been part of or led some of the most important movements in jazz and music. His compositions are now being treated with the reverence of classical music pieces and being interpreted the world over musicians of many varied genres.
John McLaughlin was born January 4 1942 in Doncaster, Yorkshire in England. The guitarist is well known for his eclectic taste in music. McLaughlin was a child when he first fell in love with jazz and the blues and he was just 11 years old when he began studying and playing the guitar.
The 1960s found him playing jazz rock and blues in his native England where he worked with Alexis Korner and Ginger Baker among others before moving to New York at the end of the decade.
McLaughlin had a busy year in 1969. He recorded his debut album Extrapolation and started working with two seminal voices in early fusion: Tony Williams (who employed McLaughlin and organist Larry Young in his trailblazing group Lifetime) and Miles Davis. Never afraid to forge ahead Davis had done a lot to popularize cool jazz and modal post-bop in the past and he continued to break new ground when he introduced fusion on his 1969 sessions In a Silent Way and Bitches Brew both of which feature McLaughlin's playing. The guitarist was also featured on 1970's A Tribute to Jack Johnson another Davis gem of the time.
Like bebop in the 1940s and modal jazz in the early 1960s fusion was controversial. Jazz purists felt that rock and funk rhythms had no place in jazz but thankfully McLaughlin disagreed and let his musical instincts guide him.
After participating in Davis' and Williams' groundbreaking fusion combos McLaughlin founded an influential group of his own in 1971: The Mahavishnu Orchestra fusion's first super group. The Mahavishnu Orchestra created music that still has a unique influence today. The band included some of the finest contemporary jazz instrumentalists of the time: violinist Jerry Goodman (later Jean-Luc Ponty), keyboardist Jan Hammer (later Gayle Moran and Stu Goldberg), bassist Rick Laird (later Ralphe Armstrong) and drummer Billy Cobham (later Narada Michael Walden). The Mahavishnu Orchestra combined electric jazz and rock with Indian influences.
By the time Mahavishnu broke up in 1975 it had recorded several classic albums for Columbia (including Birds of Fire, Between Nothingness and Eternity, The Inner Mounting Flame, Apocalypse and Visions of the Emerald Beyond) and gone down in history as one of the 1970's most influential fusion ensembles.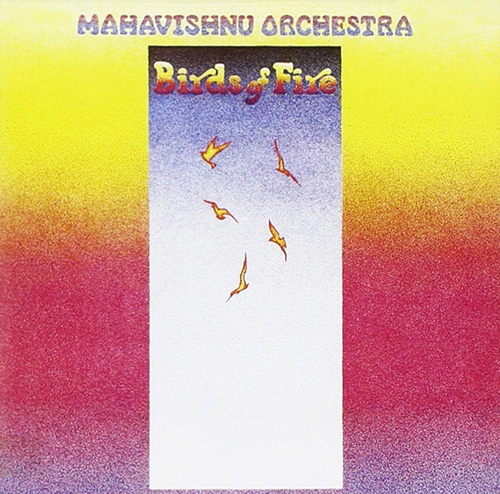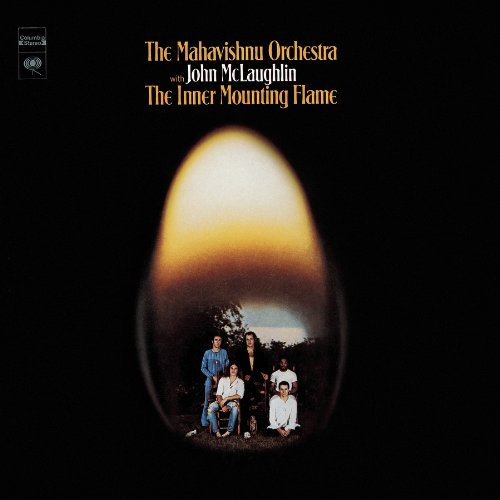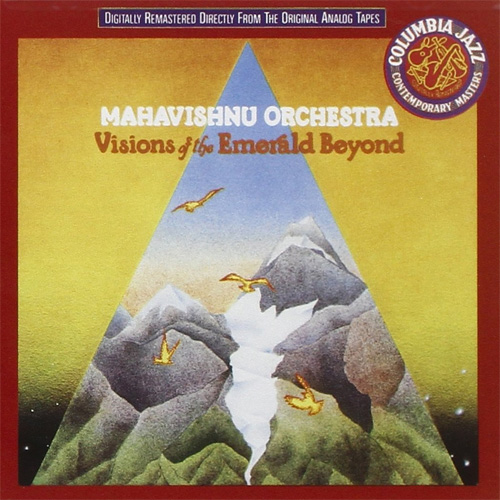 In 1973 collaborated with Carlos Santana on the album Love Devotion Surrender dedicated to their guru at the time Sri Chinmoy. They covered John Coltrane pieces including the classic "A Love Supreme" (with chanting) and several Mahavishnu compositions.
In 1975 McLaughlin did the unexpected by founding Shakti an acoustic group that employed traditional Indian musicians including tabla player Zakir Hussain violinist L. Shankar (Ravi Shankar's nephew), T.H. Vikku Vinayakram (ghatam) and earlier Ramnad Raghavan (mridangam). The group released Shakti with John McLaughlin and A Handful of Beauty.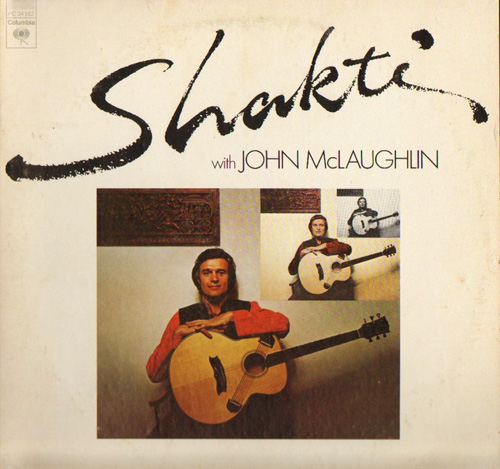 Shakti underscored the guitarist's interest in India's music culture and religion. Shakti reminded listeners that McLaughlin was as appealing on the acoustic guitar as he was on its electric counterpart and proved that he wasn't about to confine himself to playing any one style of music exclusively.
Indeed McLaughlin was heard in a variety of musical settings in the 1980s everything from a brief Mahavishnu Orchestra reunion in 1984 to an acoustic guitar summit with Al DiMeola and Flamenco legend Paco de Lucia in 1982 (The Guitar Trio) to a classical album with the London Symphony Orchestra in 1988. At the same time McLaughlin was also at the forefront of technology using the first guitar synthesizers.
McLaughlin was no less eclectic in the 1990s when his Verve projects ranged from 1993's acoustic Time Remembered: John McLaughlin Plays Bill Evans (a tribute to the late pianist) to sessions featuring organist Joey DeFrancesco (1993's Tokyo Live) and an acoustic McLaughlin/DiMeola/de Lucia reunion in 1996.
It was in 1997 that McLaughlin reunited with Zakir Hussain and a reconfigured version of Shakti for several U.K. concerts that were documented on Verve's two-CD set Remember Shakti. In the subsequent years John has releasedAfter the Rain with Elvin Jones and a career retrospective titled The Promise as well as the live The Heart of Things and most recently Industrial Zen.
In 2005 he created a revolutionary guitar instructional DVD This is the Way I Do It that has met with universal praise. Today he continues on his musical journey by once again delving into yet another musical form that combines all of his past experience with as of yet unlearned knowledge.
'I'm a guitar player that's what I am primarily that's what I'll always be' McLaughlin has been quoted as saying. '(And) I'm an eternal learner. I don't want to stop learning because I feel that no matter what I've done; I'm really just beginning again. I don't think I'll ever stop learning.'
In 2010 he received the reputable German jazzahead! Award. The award honors the activities of artists in the vibrant and distinct musical language of jazz.
In 2015 McLaughlin released Black Light featuring 8 original McLaughlin compositions including a tribute to his departed colleague collaborator and friend Paco De Lucia, with whom McLaughlin had intended to compose an album's worth of new material just before De Lucia's untimely passing. McLaughlin returned to acoustic guitar for a tribute to his friend titled "El Hombre Que Sabia".
The rest of Black Light is electric showcasing McLaughlin's band the 4th Dimension, "my three favorite musicians," said McLaughlin. The 4th Dimension is composed of multi-instrumentalist Gary Husband on keyboards and drums, Etienne Mbappe on electric bass and drummer Ranjit Barot.
website: www.johnmclaughlin.com