Norwegian act Wobbler is one of the greatest progressive symphonic rock bands that came out of northern Europe in recent years. Wobbler recently released a superb album titled From Silence to Somewhere. The current lineup includes Lars Fredrik Frøislie on keyboards; Kristian Karl Hultgren on bass; Martin Nordrum Kneppen on drums and percussion; Andreas Wettergreen Strømman Prestmo on vocals and guitar; and Geir Marius Bergom Halleland on lead guitar. Two members of Wobbler discussed with us the new recording and their background.
What do you consider as the essential elements of your music?
Andreas: The sound of Wobbler is not a constant one, but there are some elements that probably could be called essential. We're very fond of vintage gear, because we think it sounds better and more «natural». It's not always a perfect sound in terms of modern hi-fi standards, but it is an honest and soulful sound, almost with an otherworldly presence.
When a sound is very slick or perfect with no flaws, it becomes artificial and flat in our opinion. We try our best to create some magical moods and moments within our songs, and the right gear helps us achieve that.
Another essential element is the way we think about progressive music. We will never make a difficult song or structure just for the sake of pushing the envelope in terms of doing something completely new. We strive to create compositions that touches both the brain and the heart.
Seven different parts piled on top of each other does not necessarily make a good song. If we manage to make music that speaks directly to the listeners, that bypasses genres and analytical examination, then I believe we have done something right. And the song may be complex, but not for the sake of it. It has to fit with the greater whole. Our aesthetics are rooted in the golden age of prog, but we're no strangers to incorporating newer elements if it suits the music. And we love a good melody.
Who can you cite as your main musical influences?
Lars: Mainly progressive rock from the golden age 1969-1974. British bands such as King Crimson, ELP, Genesis, Yes, Egg, Hatfield and the North, Gentle Giant. Loads of Italian bands: PFM, Banco del Mutuo Soccorso, Marxophone, Museo Rosenbach, Il balletto di bronzo, etc. Also baroque music, classical, jazz, 60s psychedelia and pop, 90s black metal and folk can be traced.
When it comes to sound, I'm fond of the sound of early 70s, Neil Young, Dolly Parton, Fleetwood Mac, Pink Floyd to name a few.
Tell us about your first recordings and your musical evolution.
Lars: Hinterland (2005): we were very young, and this was probably the first time most of us had ever been in a real studio. The process was long and filled with pain and ups and downs. I did a remix of Hinterland which was released last year, which I'm quite proud of. Finally got the sound we aimed for.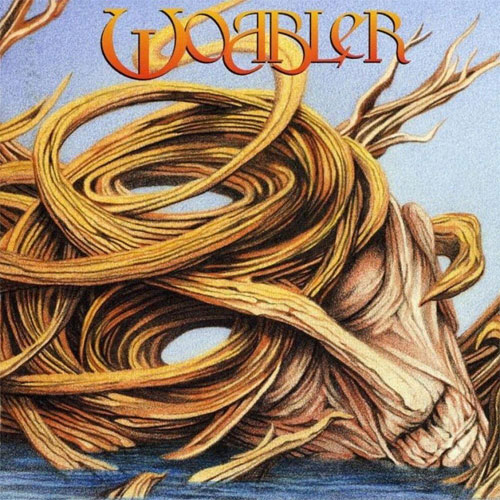 Afterglow (2009): We had almost broken up as a band, and i started recording the old songs we made when we were in our teens. Like a document. Also the painting of the front cover is from the same period (late 90s), so Afterglow seemed like a appropriate title for the album. It's quite short (30-something minutes), but it's so full of ideas and stuff, that it would have been too much info for the ear to have it longer – at least in my opinion. Anyway, the album made us hang in there as a band, even though it was recorded in a very primitive manner on my parents farm. Didn't really have that good recording equipment, just a few ok preamps and half decent microphones.
I did a remix of that one as well a few years back, and it really helped to send the signal thru my analog TG1 limiter and germanium eq. Basically the same equipment as they had in Abbey Road in the early 70s.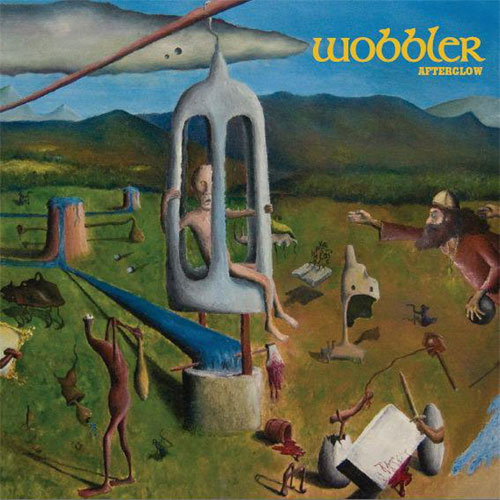 Rites at Dawn (2011): With Andreas on vocals everything finally got together in my opinion. Such a great vocalist and he also writes lyrics and is full of ideas. He came in rather late in the recording process, but his vocals is like it had always been there.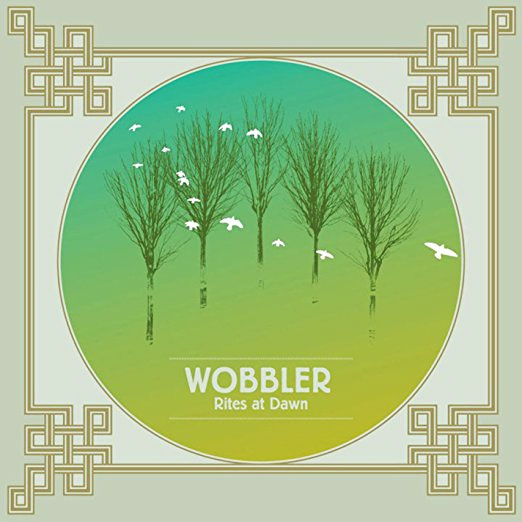 From Silence to Somewhere (2017): After Morten, the guitarist, left the band in 2011, we went into a sort of depression or something. I think that's why it took so long before this one came out. When Geir Marius joined the band on guitar, everything became easier, and now we have a steady line up, and everything is going great.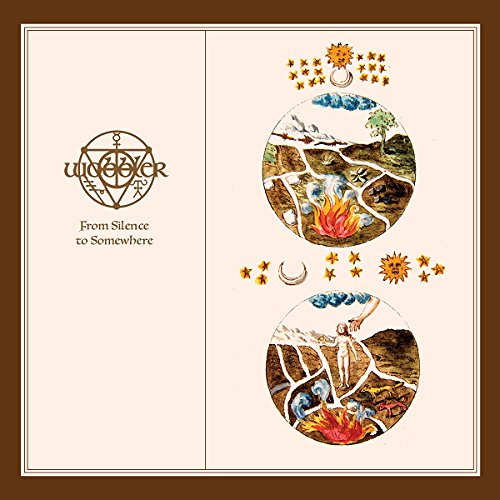 When it comes to instrument philosophy I try to keep it as old school as possible. I avoid modern equipment as much as i can. What you hear on the albums are the real deal – only vintage analog keys, etc.
Making a living from progressive rock is not easy, more like a passion. Are you full-time musicians or do you have daytime jobs?
Lars: I was a full-time musician (mainly in the studio) for a few years, but I hated having music as a job. It killed the thrill, and it became a …umm.. job, instead of a hobby. If you have to think about money and stuff it's no fun. So now I'm working as an curator/art historian in the City of Oslo's art collection, and it's great to combine the two passions.
You can easily grow tired of something if you only do one thing, at least that's how it is for me. So in the evening and weekends it's all about music. Just for fun as well as an outlet for whatever is on my mind. Music can be therapeutic (of course if you're stuck on a piece it's hell).
Andreas: For all of us music is a passion, and not a job. But after almost 20 years of playing in a band you think and feel like a full time musician all the time.
For me it's a part of who I am as a person, how I express myself and interpret the world around me. It's like an ongoing and never ending journey. If it gets too focused around the coin and paying the bills, I loose sight of the creative track and start doing things for the wrong reasons. But I believe that doing other stuff than just music can be a good thing and actually enhance the moments you work with your creativity. Gurdijeff and his ideas about «The Work» is interesting in this context.
On your new album From Silence to Somewhere you use mellotron, synths and other keyboard sounds. Are these real vintage instruments or emulators?
Lars: Yes. No emulation.
Where did you find the keyboards and how do you maintain them?
Lars: it took ages and a lot of work and money. Much of it is from ebay and such, before the instruments became way too expensive like they are today. Many of the instruments I maintain myself if it's an easy fix, but for the more tricky stuff I hire technicians (like for the cembalo, Hammond organ, mellotron, chamberlin and some of the synths). Also I take very good care of them in a stable climate, with an annual maintenance plan. Also it's very important to just use them. I've sold everything i don't use, simply because if you don't use an old keyboard it will wither and die.
What other musical instruments do you use?
Lars: lots of old string instruments, like the Marxopone, Tremoloa, autoharp, etc.
Andreas: Apart from the vast array of keyboards, we also use recorders, glockenspiel, different percussion, bass clarinet, steel flute, crumhorn and more conventional instruments like Rickenbacker 4001, Fender Jazzbass, Fender Stratocaster, Telecaster, Les Paul Standard, Gibson Firebird, Gibson SG double neck and different acoustic guitars.
On the amp side we summon the power of Sunno, Sound City, Music Man, WEM, Fender Twin, Vox AC15 and such.
And what effects do you use?
Lars: Roland Space echo re 201 and 150, vox and snarling dog wah wah, various vintage fuzz pedals and an old flanger.
How's the current progressive rock scene in Norway?
Lars: right now it's quite exciting, with bands like Tusmørke, Jordsjø, Weserbergland, Alwanzatar, Arabs in Aspic, Suburban Savages and of course good old White Willow. We played at a progfestival in Bergen, west in Norway, and there were lots of exciting young bands, so i think the prog-scene in Norway is up and coming.
Andreas: The progressive scene in Norway is thriving and a lot of new bands are emerging. more and more people are attending concerts and supporting the scene. During the last couple of years several Norwegian contemporary jazz acts has even released albums inspired by classic progressive rock. It raises the awareness of the progressive music to a greater audience, which is a good thing.

Your neighbors in Sweden had an association dedicated to the promotion of progressive rock. Is there something similar in Norway?
Lars: Yes, there are several small prog-societies around. In Stavanger, up north, Larvik, Hurum, etc.
If you could gather any musicians or musical groups to collaborate with, whom would that be?
Andreas: I think it would be interesting to collaborate with some Norwegian folk musicians. People like Hallvard T. Bjørgum, Kirsten Bråten Berg and the like. They are bearers of an old tradition of Norwegian folk music and masters at what they do. Also it would be exciting to work with a classical composer and a choir sometime.
Do you have any additional upcoming projects to share with us?
Andreas: It's been six years since our last release, so naturally the focus now is on the new album. We very much look forward to release it, but also to share it from the stage as we plan several concerts in the near future. The last weekend of September we'll do a show in a church in Oslo with Tusmørke, Jordsjø and Alwanzatar. That'll be fun.
We're also playing in Chicago in October and then some gigs in Norway before Christmas. We have more planned for early next year, so it's looking good!